Unless you're a computer geek, can you really comprehend the potential impact Artificial Intelligence (AI) could have on our lives?
It's likely to be huge. PwC suggests it could add $15 trillion to the world economy by 2030. Andrew Ng, co-founder of Google Brain, former chief scientist at Baidu, and teacher of machine learning at Stanford University, calls AI "the new electricity".
AI has taken significant leaps in recent years, supported by the march of computing processing power. AI-driven algorithms now defeat world champions at games such as chess and its even more complex Asian equivalent, go. The next challenge for the artificial mind is to tackle some of the world's biggest problems in healthcare, climate change and energy efficiency.
Why now?
How come we're all suddenly talking about AI when it's been around for over 50 years? Three reasons: data, computing power and algorithms.
Data is the fuel of AI and it's now gushing forth freely. We now generate the equivalent of all the data created in 2002 every week. No fewer than 190 million emails are sent every minute, 300 million Google searches are conducted per hour and an estimated 100 billion-plus of TikTok's mini-videos are viewed per day. In China alone, mobile data consumption trebled in 2019.
Computer power has charted a similar path, growing exponentially for decades following the predictions of Moore's Law. It is now incorporated into a myriad of previously analogue devices, and even into the human body.
This in turn, has boosted an application of AI known as machine learning (ML), where algorithms use what they've learned in the past and apply it to new problems.
Algorithms were previously simple sets of instructions – think of a recipe to bake a cake – but ML algorithms changed the rules. Lacking access to the recipe, they can still achieve the same outcome. Instead, the computer is given the key data points and is 'trained' to work out how to produce the cake by itself. In short, ML algorithms dispense with the chore of writing endless lines of computer code to programme a specific outcome.
Therein lies the opportunity. Algorithms can be used to predict virtually anything. Suppose you wanted to predict whether I would venture out of my house tonight. An ML algorithm would describe this challenge as the 'target'. What factors might influence my decision? Perhaps the day of the week, whether my best friend is out, or whether Game of Thrones is on TV. Having defined these so-called 'features', the algorithm needs data points to 'train' with – this is the machine learning bit. The algorithm starts dumb but learns fast:
Data point 1: Monday, friend staying in, GoT is on. Outcome: Stay in.
Data point 2: Saturday, friend is out, GoT is not on. Outcome: Go out.
… and so on and so on.
As more data points are automatically fed in, the algorithm adjusts the weighting and importance of the features. Do this a million times in quick succession and you end up with a model that does an incredible job of mimicking the real-world decision-making process. Add in another datapoint into the model without an outcome, and the algorithm will predict your reaction with high accuracy.
The key attraction of algorithms is their flexibility. With the right data it's easy to set the target to 'what music does this person want to hear next?' or 'what ads should I show to tempt them to buy?'
Long Term Global Growth searches for exceptional businesses that experiment and adapt to incorporate evolving technologies. So naturally, most companies in the portfolio already employ machine intelligence at scale.
The enablers
Two distinct eras of computer usage in training AI systems
Source: OpenAI
A small number of 'enabler' companies is vital to the AI supply chain.
ASML, held in the portfolio since 2017, could be the most important company in the world you've never heard of. Without the Dutch manufacturer's machines etching intricate designs on silicon wafers, the technological revolution would soon stall. ASML makes the machines that produce the 'brains' of electronic devices, able to handle the AI workloads as data volumes continue to explode. That's lucky, as the computing power required to train state-of-the-art AI models has grown over 300,000 times since 2012, shooting past what Moore's Law predicted.
US firm NVIDIA is another enabler, held since 2016. Its importance in the industry cannot be overstated. Its graphics processing units (GPUs) have evolved into a computerised brain, straddling the exciting intersection of virtual reality, high performance computing and artificial intelligence. GPUs are the single most important items in developing AI applications and they are in demand across the globe. Tencent's cloud gaming service will soon be powered by NVIDIA chips, meaning complex graphics can be rendered in real-time via an internet connection. The need for gaming consoles will soon disappear.
Alibaba's and Baidu's recommendation engines run on NVIDIA chips as well, and Alibaba has recently lauded their success. Click-through rates improved by 10 per cent through use of their chips, bringing instant revenue benefits. China aims to become an AI superpower in the next decade. However, it will rely largely on the technology of two foreign companies to make that a reality.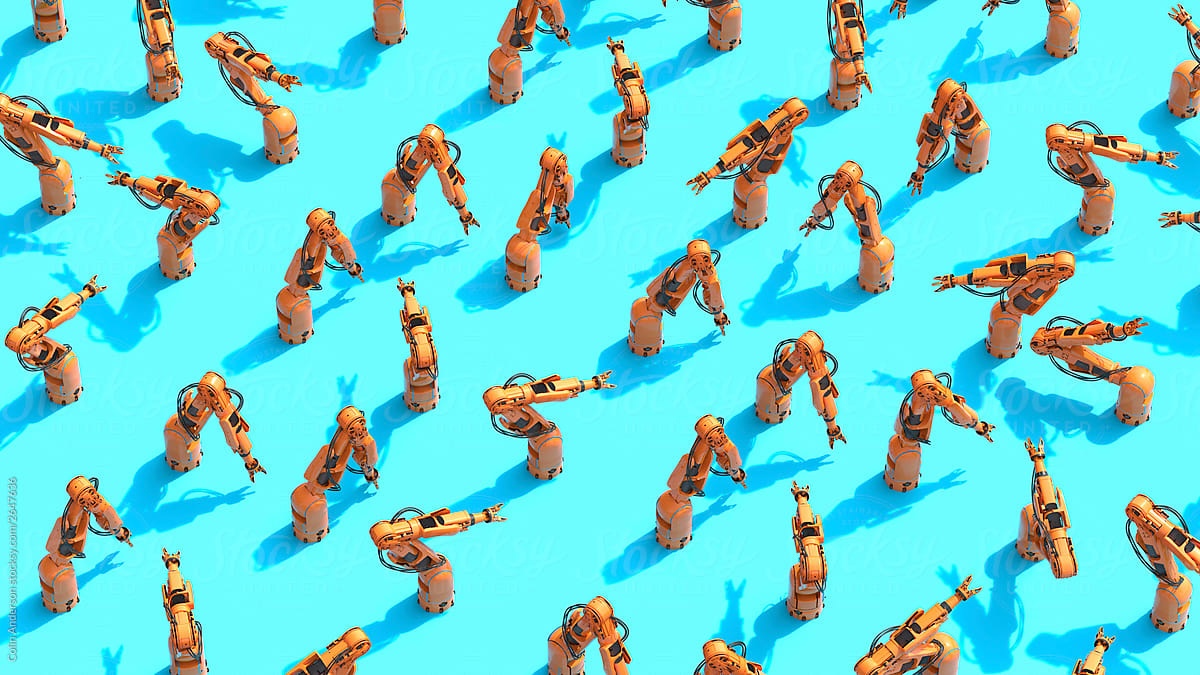 The usual suspects
Not surprisingly, portfolio holdings Amazon, Alphabet, Netflix, and Facebook have been using AI for years. They all use algorithms on their core platforms in generally the same way, as recommendation engines. However, their uses of AI are broadening.
Facebook now uses machine vision to take down nefarious imagery from its platform. Alphabet said in a recent financial report that "machine learning and artificial intelligence (AI) are increasingly driving many of our latest innovations, from YouTube recommendations to driverless cars to healthcare diagnostics". Amazon wants to put machine learning capability in the hands of every developer and data scientist across the globe. Its end-to-end machine learning service called SageMaker, handily available on Amazon Web Services, is doing just that.
The breadwinner for these firms is still the recommendation engine. Respectively 61 per cent and 76 per cent of the AI workloads of Google and Facebook come from search and newsfeed recommendations. Those weightings tell us where most of their revenues come from. However, different types of AI, such as natural language processing (voice and translation) and machine vision (images) will only grow in importance.
For example, the number of brands partnering with Amazon's voice assistant Alexa is growing. In India, KFC now offers a hands-free, cash on delivery, voice ordering service. A novelty for some, but in a country where illiteracy still runs rife, voice creates a channel to reach potentially millions of dormant consumers.
What's next? Well, how about AI within robots themselves? Amazon held a robot-versus-human 'picking and placing' challenge back in 2015. The humans won, naturally, managing to process around 15 times more items per hour.
Fast forward to 2018, and that difference has narrowed to just twice as many per hour. Like most AI systems, picking robots are improving at phenomenal speed. Covariant, a Berkeley-based robot start-up, focusing on warehouse logistics technologies, improved robot accuracy from 15 per cent to 95 per cent in only five months. It's only a matter of time before human capabilities are superseded.