A COUNTRY OF PAINTED HORSES
How do we make sense of a system like China? On the one hand it has undergone radical institutional transformation, yet on the other, it exhibits a pattern of persistent challenges to the western model of development. Planned resource allocation is a thing of the past, prices have been liberalised, competition encouraged, an industrial revolution has been unleashed, and integration with the global economy has been achieved. Yet, China continues to see non-market institutions as a foundation to the economy and still wants to have national state-owned champions in key sectors. The link between public and private companies is often somewhat blurred. A quick look along the front row attendees at the government's annual National Party Congress in March shows the blurring of state and private enterprise and the importance of one to the other.
A story by economics Professor, Zhang Weiying, sums up the combination of pragmatism and incrementalism in China's development well. He talks of two villages, one using horses to do chores, the other using zebras. Over time, it became obvious that horses were weaker, but to convert the villagers who were brainwashed to worship the horse, they first started painting the horses black and white, until the villagers became accustomed to their presence, then swapped them for zebras.
China is big, pragmatic and so desperate to succeed that its political leadership is constantly experimenting with new ways of doing things. From this laboratory of social experiments, a new world-view is emerging, with China at the centre of big initiatives in financial sector reform, environmental improvement, technology innovation, industrial upgrading, urbanisation, and consumer-led growth. The A-share market provides a route to investing in these exciting and growing areas.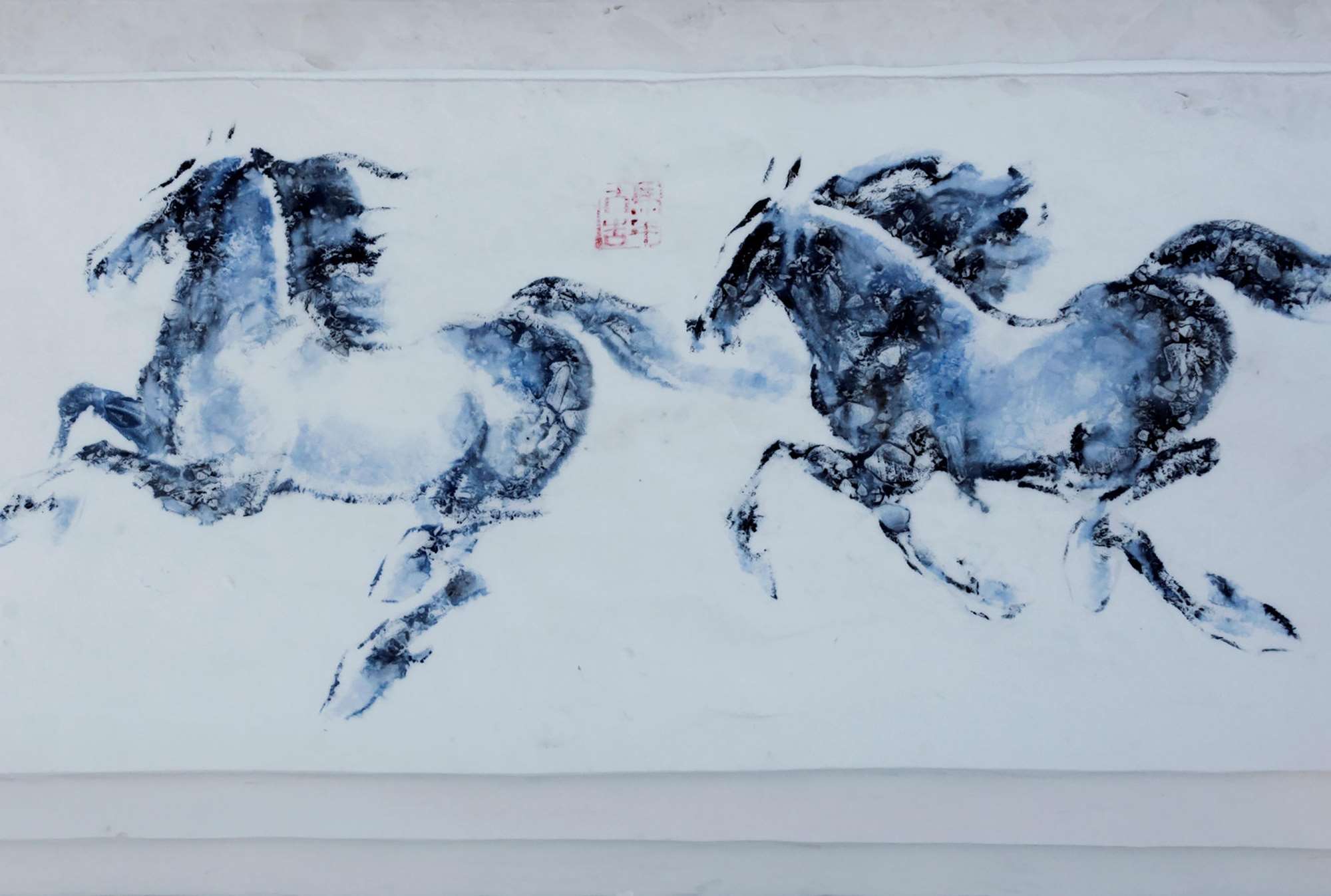 Whilst the first patent filed in the US was in 1790  and signed by George Washington, China's first patent was in 1985.
Whilst the first patent filed in the US was in 1790 and signed by George Washington, China's first patent was in 1985. So, it may be a surprise to some that China accounted for 44 per cent of the world's patent filings in 2017, twice as many as America. What's more, it was a Chinese company that topped the international patent filings that year.
The Chinese government has embraced slower economic growth in recent years, referring to the situation as the 'new normal'. It is transitioning its economy to rely less on fixed investment and exports and more on private consumption, services and innovation to drive economic growth. High profile initiatives such as 'Made in China 2025', which focuses on the modernisation of 10 key sectors through extensive government support, and the 'Belt and Road Initiative' aimed at supporting huge infrastructure projects, are examples of China's growing economic and political influence.
In some sectors, such as artificial intelligence, China's ongoing innovation and iteration is putting it in a position of global strength. Former head of Google China, Kai Fu Lee, talks of a shift from an era of experimentation to the era of implementation, and from the age of expertise to the age of data. This tips the playing field in China's favour.
"The messy markets and dirty tricks of China's copycat era produced some questionable companies, but they also incubated a generation of the world's most nimble, savvy, nose to the grindstone entrepreneurs. These entrepreneurs will be the secret sauce that helps China become the first country to cash in on AIs age of implementation." (Kai Fu Lee – AI Superpowers)
The speed of China's development and its focus on innovation across many sectors provide a fascinating opportunity for fundamental investors. The A-share market facilitates that opportunity.
The speed of China's development and its focus on innovation across many sectors provide a fascinating opportunity for fundamental investors.
THE A-SHARE MARKET
Although the Shanghai Stock Exchange traces its foundation back to the 1860s, it effectively closed as a result of the communist revolution and the formation of the People's Republic of China (PRC) in 1949, re-opening only in 1990. Private companies were unable to list until the early 2000s. Even then, onerous listing requirements pushed many exciting new companies to seek capital outside of China. Regretting that the value creation from companies such as Tencent and Alibaba have accrued mainly to foreign investors, this is something that the Chinese government is eager to change.
The A-share market comprises two independent stock exchanges, in Shanghai and Shenzhen. China's low correlation to global equities and high return dispersions make it an exciting place for stock pickers. It also brings a diversification benefit to broader portfolios.
It is only in recent years that capital market reform and improved accessibility have garnered wider international interest. Accessibility to the Chinese A-share stock markets has changed significantly since the original Qualified Foreign Institutional Investor (QFII) scheme in 2002. This was a quota system which required pre-approval and was therefore never widely used by the investment community. That changed with the advent of Shanghai Stock Connect in 2014 and Shenzhen Stock Connect in 2016. This is a much easier way for foreign investors to trade domestic shares on the mainland stock exchanges. The rapid speed of capital market reform and steps taken to address concerns about liquidity, beneficial ownership, volatility and governance, triggered MSCI to add China A-shares to its indices in 2018 and to increase their weighting in 2019. At full inclusion, China A-shares would account for roughly 16 per cent of the MSCI EM Index.
China's low correlation to global equities and high return dispersions make it an exciting place for stock pickers.
Today the scale of the China opportunity is immense. China's stock exchanges are the second largest in the world. Over 5000 Chinese companies are listed on stock exchanges. This number has doubled since 2010. The A-share market comprises over 70 per cent of these, providing access to a range of interesting companies, themes and sectors. In some instances, it is the only way to access companies involved in traditional Chinese medicine, consumer sectors like baijiu, and a variety of innovative, new economy names.

The two mainland A-share markets alone have a combined market cap of roughly $7.5 trillion. That's larger than the UK and Japanese markets combined. Trading volumes on the Shanghai and Shenzhen exchanges are approximately 10 times larger than that of Hong Kong. And yet there are some clear global anomalies. Foreign investors own just 2.5 per cent of the A-share market. China contributes 15.8 per cent of world GDP yet is only 3.6 per cent of the MSCI ACWI. Clearly, we are just at the start of a long journey of further market reform, internationalisation and exciting growth opportunities.
There are a number of MSCI indices that track the A-share market. The broadest and most commonly used is the MSCI China A Onshore Index which captures large and mid-cap securities listed on Shanghai and Shenzhen exchanges. At the end of June 2019, it had 644 constituents with a market cap of U$1.880 trillion. The top 10 companies account for 23.2 per cent of the index, with the largest stocks being Ping An Insurance, Kweichow Moutai and China Merchants Bank. Financials represent the largest sector weighting, followed by consumer staples, industrials and IT.
Under current PRC rules, a single foreign investor's shareholding can't exceed 10 per cent of the company's total issued shares (regardless of the channels through which those shares are held), whilst the combined total of all foreign investors' shareholdings in the A-shares of a listed company must not exceed 30 per cent.
At a company level, reporting requirements and regulations are largely similar to other markets. There is very little difference between PRC, GAAP and IFRS. The main challenge comes from communication. Reports are typically in Mandarin, there is limited corporate access, most companies don't hold results briefings and consensus numbers are unreliable. In recent years, however, the influence of foreign investors on governance and disclosure has grown, and we should expect this to continue as the market institutionalises over time.
Although things are developing fast, foreign investors must acknowledge the starting point for the A-share indices. Compared with other markets, there are material behavioural differences as a result of institutional investors accounting for less than 20 per cent of A-share volume. In contrast, institutional investors are responsible for over 60 per cent in Hong Kong. Holding periods are very short. The market can be very momentum driven. State owned enterprises represent a significant portion of the A-share market capitalisation. We expect the market to institutionalise over time, but as it moves along this path, we are likely to regularly hear concerns about governance, rule of law, government policy, currency risk and questions over the sustainability of reforms. This path is not unique and has been seen in other Asian emerging markets over recent decades. However, it reiterates why an active approach to stock picking is critical.