But he sprints past you. Turning around you see his real target – a businessman in a suit; panicking in last second defence the businessman raises his briefcase as the skinhead jumps him. What is the world coming to? The streets aren't safe anymore!
Then you sense a falling shadow from above. You look up. Down comes crashing a hoisted ton of bricks onto the pavement where the businessman was standing a second ago.
The skinhead risked his own life to save a stranger.
If this sequence of images rings a bell, you probably witnessed it three decades ago when it was first screened on British TV. For those in the milieu, it is still regarded as one of the smartest TV adverts ever made; 30 seconds of genius on behalf of the British newspaper The Guardian, the first of two award-winning ads, 26 years apart, designed to promote the paper's longstanding commitment to reporting the 'whole picture' (i.e. you had better read The Guardian if you want to understand the different angles of an event).
As each year goes by, our interpretation of events within Baillie Gifford diverges more than ever from the familiar angles of the Anglo-Saxon media. The news, after all, naturally plays on our primal fears. Its underlying theme is: 'Watch out! This bad thing happened over here, and it might happen to you.' Look out for those skinheads.



This prism, through which we naturally view events, is the classic, primal fight-or-flight. To be fair, our threat-tuned antennae once helped us survive in the Serengeti 10,000 years ago. But today? Today, fight-or-flight keeps journalists in a job. Today, it turns analysts, fund managers, and pension fund boards into doom-dominated timorous beasties, perpetually convinced that the storm clouds are gathering (does anyone remember a year in which they weren't?) and that the next crash is overdue. Today, it stops us seeing the whole story.
In Baillie Gifford we have a very different perspective on 2018, and hence the future, than the one you will be used to reading about. Allowing for some variance of course, but let's take the central narrative of the last year – the look-out-for-the-skinheads-version – and set about dismantling it. The news has gone something like this: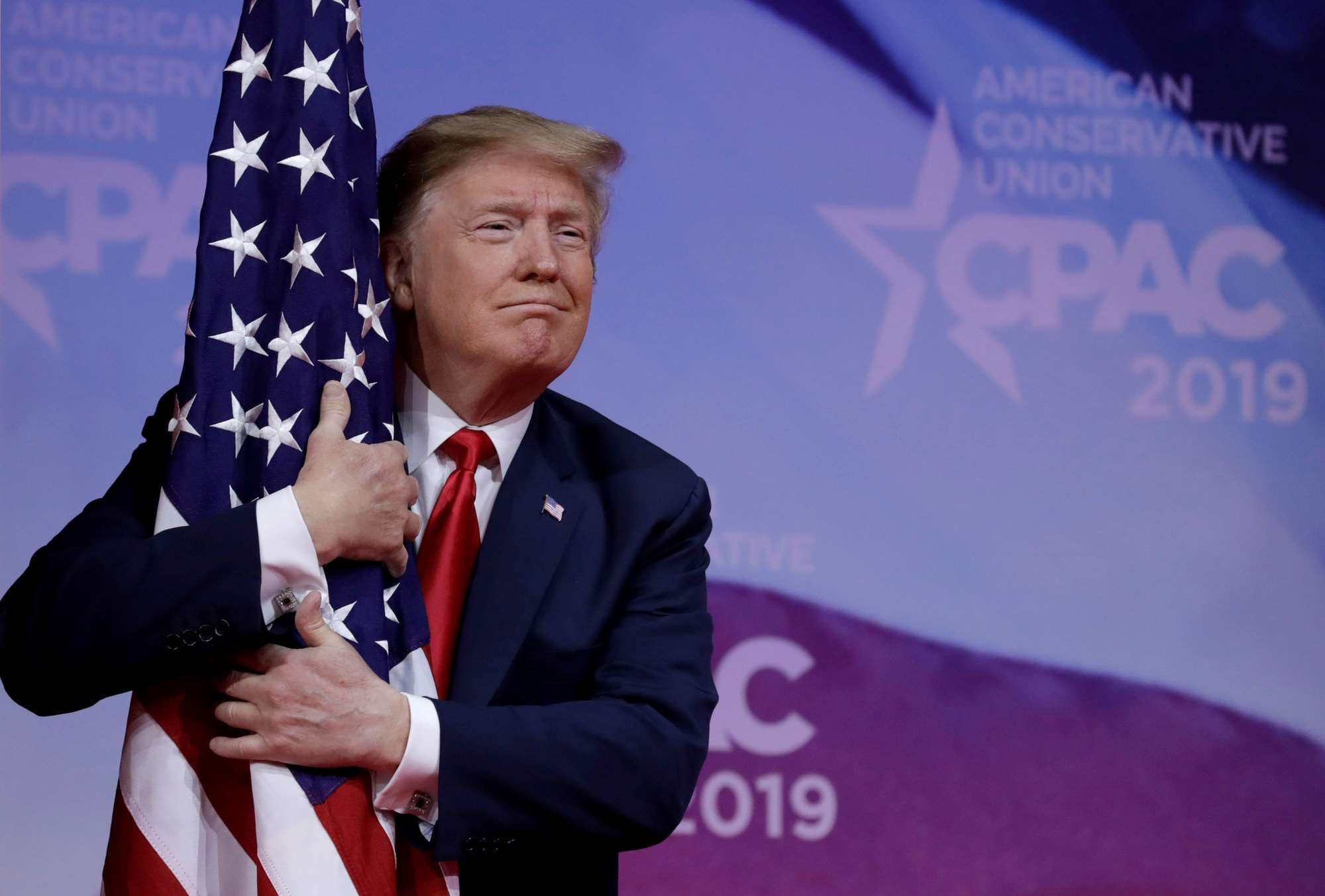 U.S. President Donald Trump hugs American flag at the Conservative Political Action Conference (CPAC) annual meeting at National Harbor near Washington, U.S.
© REUTERS/Yuri Gripas

A disturbing rise in retrograde nationalism has taken root far and wide. Trump and trade wars; Brexit and bickering; Russian hit men running amok in English cathedral towns, French Gilets Jaunes looting the streets of Paris. O tempora, O mores! (NB: there is usually a ramping up of the clarion calls towards year end as commentators seek to grab attention with ever more frightening states-of-the-nation).
Brexit is a disaster from which everyone (Leavers, Remainers, Europe, Ireland, mainland Great Britain) will emerge angry and disappointed. GDP growth will surely suffer across Europe. British politics are in meltdown but look across the Atlantic and it's possibly even worse. There is a mercurial incumbent in The Whitehouse who thinks trade wars are a good idea, that climate change is a hoax, and that he is above the law. America the Nation is in a state of unprecedented internal dividedness. Relations between the West and Russia are back to the Brezhnev era; the US has picked a fight with China which no one can win and no sane economist thinks is anything other than idiocy. France is paralysed again – a major European economy that is simply impossible to reform. Yes, the high-vis sporting skinheads charged at President Macron, who spun round faster than a Strictly Come Dancing professional to perform a brisk volte-face. In the meantime, the Fed is increasing interest rates, so this period of returns that we never really trusted is at an end, and economic growth rates are heading one way only.


Anti-Brexit protesters demonstrate outside the Houses of Parliament in London, UK.
© REUTERS/Henry Nicholls

We could go on, but you get the gist. In Baillie Gifford, we spend about an hour a year on politics and economics, 50 minutes of which is probably wasted. The reason is perhaps our own shortcoming, but even if we could have known with certainty that, say, Trump would win the 2016 election, or the UK would vote for Brexit, or anything else of that nature, it beats us what conclusion you could then draw to make money for our clients. These are not useful signals for long-term stock pickers. Most market participants are wasting their time poring over them.


A woman dressed as Justice and French republic symbol "Marianne" poses during a demonstration by the "yellow vests" movement on the Champs Elysees near the Arc de Triomphe in Paris, France.
© REUTERS/Christian Hartmann