November 2019
Two of Southeast Asia's biggest nations are following China into rapid tech-led growth says Ewan Markson-Brown, manager of Pacific Horizon Investment Trust and co-manager of Baillie Gifford's Pacific fund
Driving through Jakarta, you notice a few more glass skyscrapers are now dotting the urban sprawl.
Indonesia, home to Southeast Asia's biggest population, has the region's most billion-dollar tech startups also. These include ecommerce company Bukalapak.com, motorbike transport and delivery firm Gojek, and online shopping business Tokopedia.
China's Alibaba and Tencent have gone into Indonesia with full pockets: Alibaba made a $1.1 billion investment in Tokopedia in 2017. But Google, Japan's Softbank, and dazzling amounts of private equity are right alongside. Each has seen Indonesia as the gateway: win a foothold there, and you can catch the better part of Southeast Asia, too.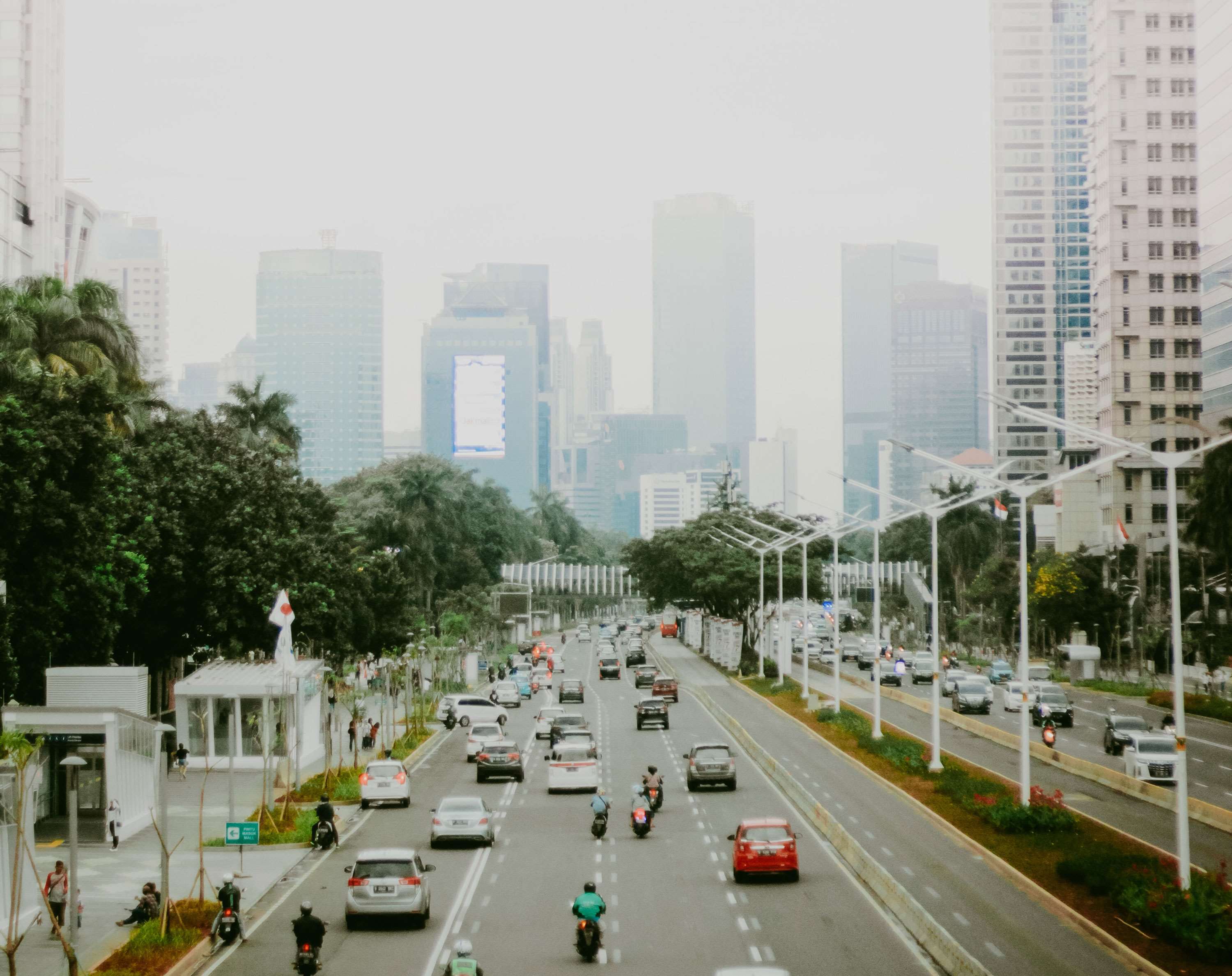 Companies like Tokopedia and the newest online shopping firm, Shopee, are disrupting the economy, driving an enormous wedge into the family-owned monopolies that have long kept competitors at bay and prices high thanks to cosy political connections. Digitisation takes these rents away and spreads them around a broader populace. Everyone gets richer, barriers to entry get knocked down, and further economic growth follows. It will be particularly good for women, who today generate 35 per cent of online sales, says McKinsey. And this will be good also for people living outside the main island of Java, for whom ecommerce has made online goods up to 25 per cent cheaper than traditional retail.
Warungs, the Indonesian word for mom-and-pop corner shops, are now increasingly ecommerce pickup locations, too. They bridge online and offline, bricks and clicks. Bukalapak partnered with Google this autumn to map 95,000 warungs. Delivery by warung is a clever solution to a particularly Indonesian problem: many in rural areas live on nameless roads, without house numbers. (On the other hand, many streets in large cities bear the same name.) It is a different model than that behind China's tech development. With fewer logistical challenges for delivery it mainly ravaged these family-run shops.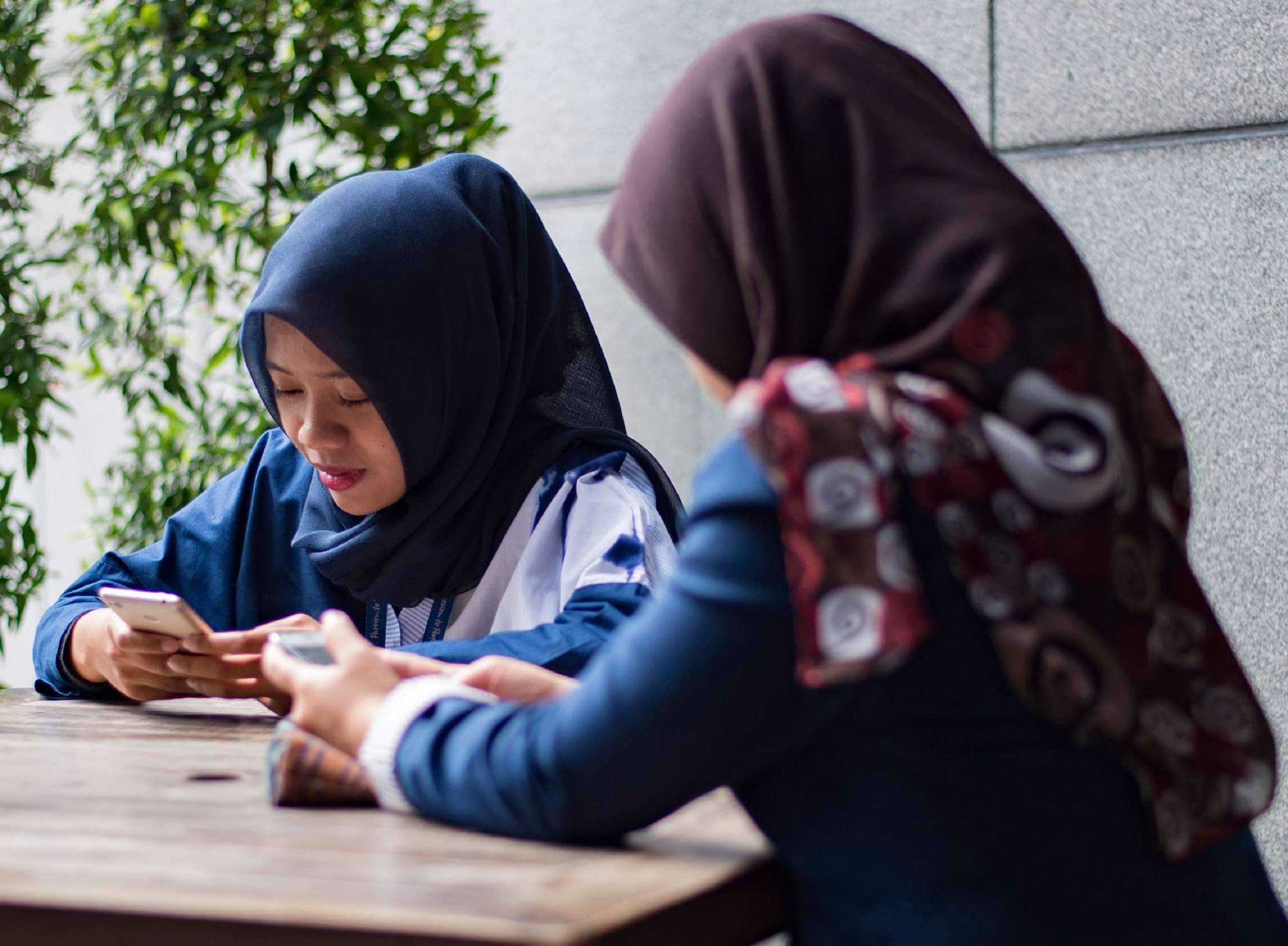 Women use their smart phones at a cafe in Jakarta, Indonesia. © BAY ISMOYO/AFP/Getty Images.
Indonesia isn't yet at the stage of wealth where big global brands are broadly affordable. So ecommerce should create a boom in local manufacturing, ordered by mobile, delivered by warung. This is true across the region, too: 150 million people in Southeast Asia are buying online today. The region's ecommerce sector, which was worth $5.5 billion in 2015, is now worth $38 billion, and should balloon to $150 billion by 2025.
In terms of per capita GDP, internet penetration, retail spending, and urbanisation, Indonesia today looks strikingly like China in 2010. Indonesia's online market should grow eightfold in the five years from 2017 to 2022, says McKinsey: from $8 billion to between $55 and $65 billion of spending. As much as 16 per cent of total retail will be online in 2022: up from only 2 per cent in 2017. This, points out McKinsey, is all extremely similar to China's experience between 2010 and 2015.
And although around 70 per cent of Indonesia's web traffic is mobile, much of the country is still yet to get online. Its smartphone penetration is currently among Southeast Asia's lowest, with just 46 per cent of mobile phone users owning smartphones in 2017. But this is on course to reach 78 per cent by 2020. However you look at it, Indonesia's online growth potential in the next few years is huge.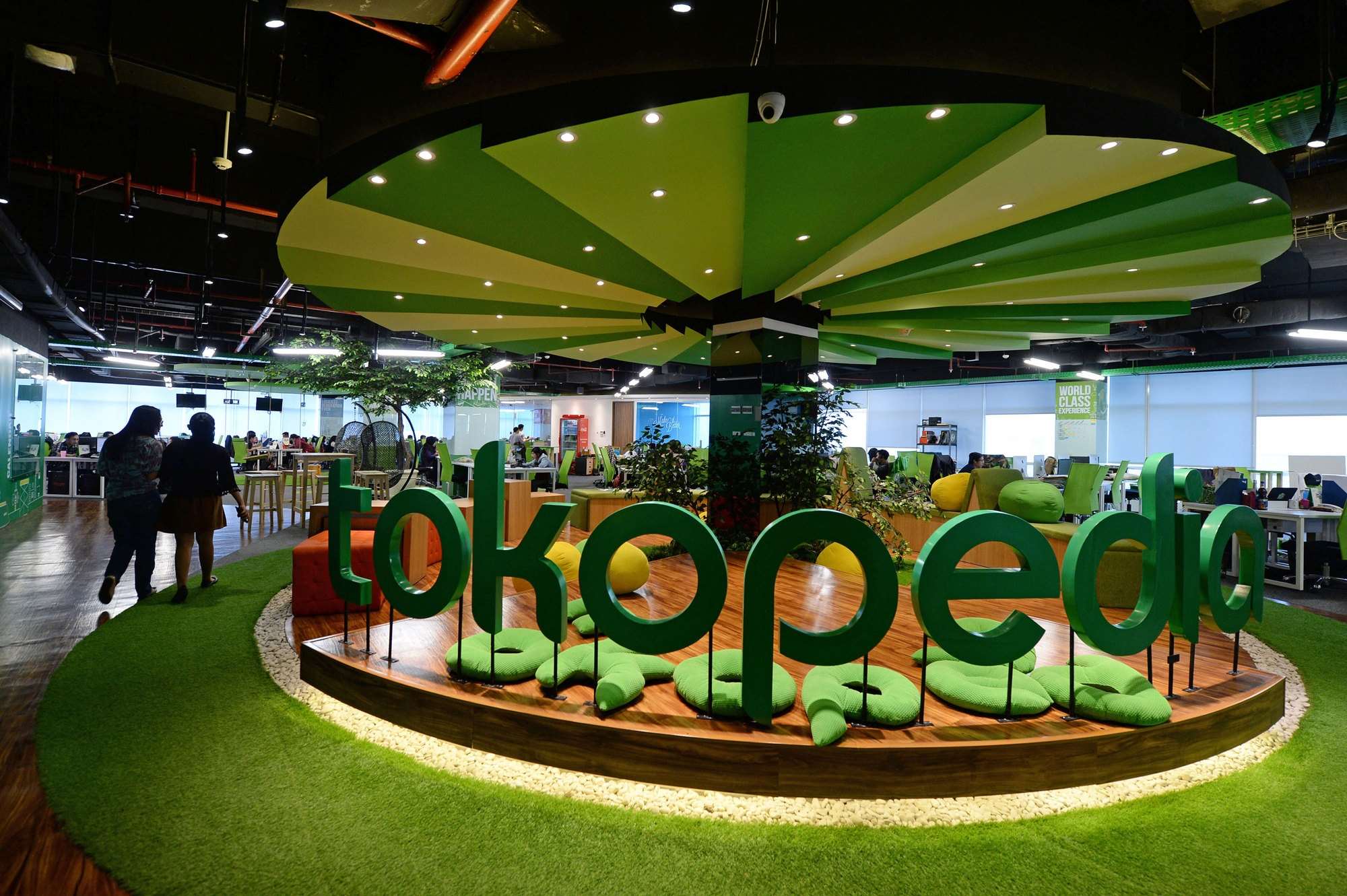 Inside Tokopedia offices, Jakarta, Indonesia. © Bloomberg/Getty Images.
Let's go Shopee
The value of goods sold online in Indonesia has almost doubled each year, from $1.7 billion in 2015, to $12.2 billion last year. It is good news for third-party marketplace platforms like Shopee, which launched in 2015 and saw the total value of its merchandise then reach $1.1 billion two years later.
Shopee and its like are creating demand for products and services from areas which traditionally could not access them, or where the cost of getting them was high. So small businesses can flourish by connecting with new willing consumers.
On a recent trip to Jakarta, we visited one seller on the Shopee platform, which started listing products in its three offline stores on Shopee's website around the start of 2017. By a year later, the business had grown by a factor of ten, with the online trade now a multiple of the size of all the offline stores.
Gojek, Tokopedia, and Traveloka – an Indonesia company which operates the region's biggest travel app – all are currently mulling dual public offerings, to attract both Indonesian and western investors. After WeWork's shelved public offering this autumn, tech companies like them will be under increased pressure to show their roadmap to profitability. Net profit margins in electronics manufacturing tend to be razor thin. Clothes and fashion are likely to become profitable faster. Goods are more differentiated, customers are more loyal, and purchasing-side economies of scale have less impact.
To make profits as an ecommerce company, reliable online payments services are needed. Not all Indonesia's banks have embraced fintech: the chief executive of one state-controlled bank recently called it "a threat" in an interview. But some have: Bank Central Asia has been working with Gojek and Tokopedia to serve as payments bank for their e-wallets. The region's large unbanked populations (51 per cent in Indonesia, 69 per cent in Vietnam) represent a huge opportunity for Indonesia's 167 fintech startups.