In the tectonics of transport, two giant plates – technology and consumer behaviour – are coming together. The traditional model of 'transportation as an asset' (TaaA), in which people buy, own, and drive their own cars, is shifting to 'transportation as a service' (TaaS).
With annual car ownership costs now at $9,000 (15 per cent of average US income) and rising at roughly 2 per cent per year, and with congestion worsening, the costs of ownership increasingly outweigh the benefits. Given the ease of ride-hailing apps, ownership is losing appeal, especially to the young. In the US, the number of light vehicles per hundred owned by 16-34 years old fell from 5 to 3.5 from 2000 to 2016. In the same period, the average age of new vehicle buyers increased by nearly seven years.
More surprising is the widespread adoption of ride sharing in China, where car ownership is seen as a mark of social status. In 2018, 550 million Chinese took over 10 billion rides via the DiDi app – almost twice as many as took Uber rides globally. DiDi's ambition is to achieve 8 per cent penetration of China's total mobility market by 2022. At the same time, growth in car sales has been decreasing since June 2018 – the first decline since the 1990s. Cost and convenience now come first.
That said, car sharing is still in its infancy. Even in the US, where ride sharing is best established, the service still represents only 1 per cent of total miles travelled. Globally, Uber has over 70 million riders and Lyft has 23 million, so it's not that ride sharing isn't widely known and accepted. The challenge for these companies and others is to increase the number of rides taken.
How to unlock new demand? For a start, ride sharing needs to compete better on cost. Although cheaper than the traditional taxi, it's still twice as expensive per mile as car ownership, particularly in suburban and rural areas, where parking costs are minimal.
Pooled services, where several riders are collected together on a single trip, could help reduce costs per rider, but the routing algorithms need to improve the matching of riders with journeys to reduce the time needed to walk to and from pick-up and drop-off points.
Ride sharing can only have a significant impact on the transportation system if more people actually share cars, reducing the number of cars on the road. Passengers are used to being crammed together on buses so, in theory at least, sharing a car shouldn't be a point of resistance.
Autonomous driving could also help, slashing costs by more than half, as drivers' pay accounts for over 70 per cent of the operational costs of ride hailing. That's why Uber's founder and former CEO, Travis Kalanick, got so worried about Google's Waymo when he heard in May 2014 that Waymo could potentially get into ride sharing with its driverless cars. "If Uber doesn't go there, it is not going to exist," Kalanick said.
Another reason for the low adoption of ride sharing is related to personalisation. For example, families might prefer cars fitted with baby seats. Others want them installed with their music playlist.
These are not insurmountable problems. Some Uber cars already have baby seats and can be customised for families or the disabled. Lyft has suggested that its drivers could turn into in-car service providers, helping riders with luggage or providing other functions.
With faster 5G wireless connectivity, riders will be able to access music and movies over the cloud. In Phoenix, Arizona, Waymo has been testing free in-car wifi and music streaming features. Users can listen to a pre-selected playlist or listen to their own playlist by linking their Waymo and Google Play music accounts. It's likely that ride sharing will gain more appeal if cars can become smart personal computers in the future.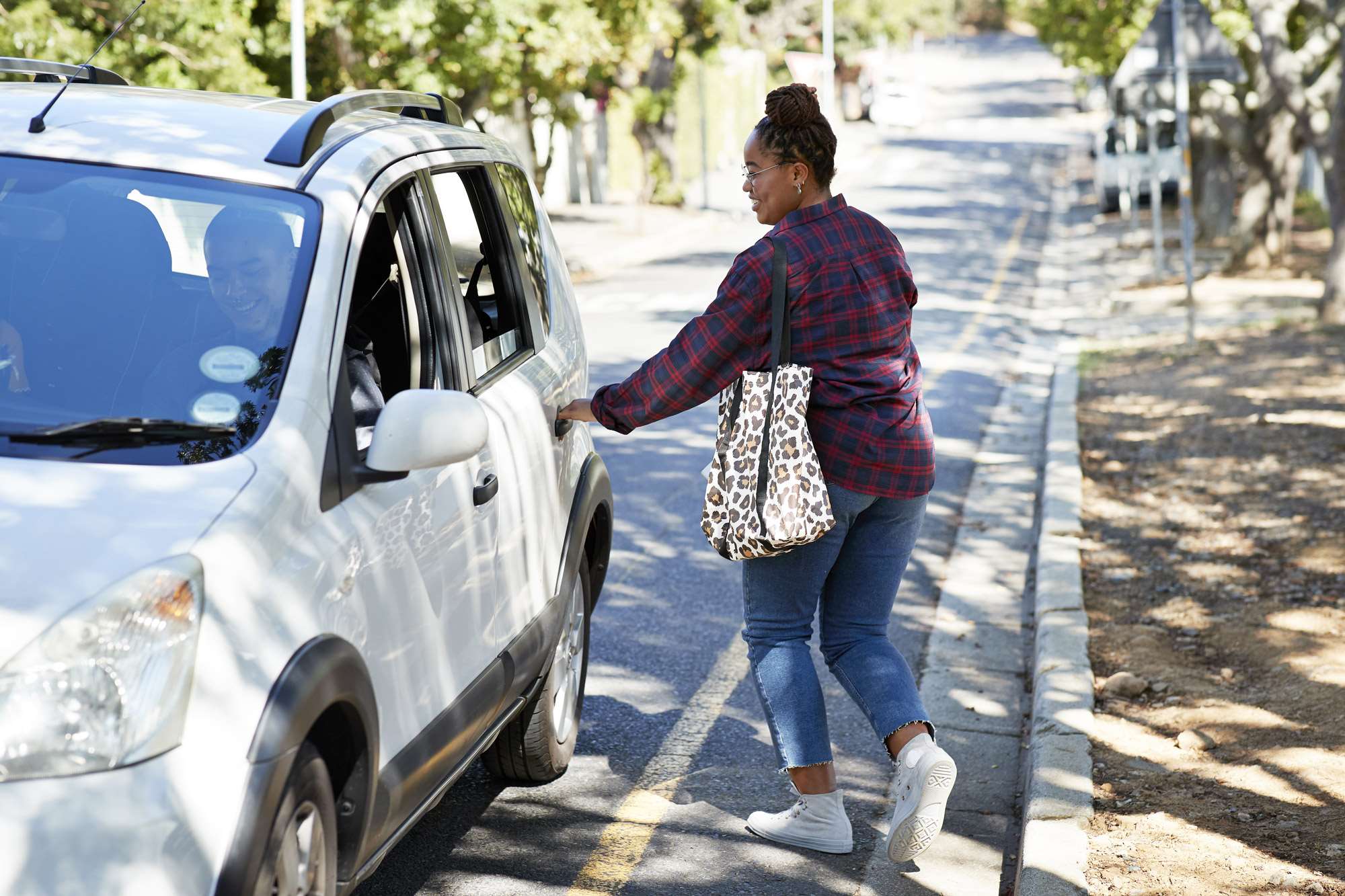 In the meantime, there is unresolved concern about whether the rise of ride sharing helps reduce congestion and emissions if it encourages car journeys that would otherwise have been taken by public transport. A recent report by former New York City transport official Bruce Schaller, author of Unsustainable, an influential study of app-based ride-hailing services, found they were making urban congestion worse.
Ride sharing has added 5.7 billion vehicle miles to nine major urban areas over six years, and the trend is likely to intensify as the popularity of the service surges. Schaller also found that while options such as UberX added 2.8 new vehicle miles for each mile of personal driving eliminated, the inclusion of options such as UberPool and Lyft Line added to traffic at only a marginally lower rate: 2.6 new miles for every mile of personal driving reduced.
Lyft and Uber dispute Schaller's findings. Uber said that it had saved more than 315 million global vehicle miles in 2017 by shifting riders to its pooled service. Lyft argued that over 250,000 Lyft passengers had given up their own cars because ride sharing was available.
Making it Pay
Ride hailing in its current form is unlikely to have a significant positive impact on the overall transportation system. It would take the rise of a multimodal integrated transport network, maximising the use of data analytics, as well as an altruistic commitment from ride-sharing companies, to steer travellers into the optimal modes that balance their convenience with the need to optimise the urban environment.
While ride-hailing companies such as Uber and Lyft have been significantly challenged by the Covid-19 pandemic, with revenues declining by more than 60 per cent at the worst point, we remain focused on the long-term picture. From an investment point of view, the two biggest questions are:
Shorter term: can it be profitable?
Longer term: what role will it play in autonomous driving? Or will ride-sharing become commoditised, allowing any car company to operate its own hailing service?
On the first question, there is increasing commitment from both Lyft and Uber to act rationally. Competition is moving from price discounts and coupons to product or consumer experience. Such competition could boost take rates and net revenues, while lowering sales and marketing costs. Encouragingly, Lyft has seen significant leverage from its sales and marketing, spending on which decreased from 41 per cent to 17 per cent of revenues over the last year before Covid-19.
Equally encouraging is growth on the revenue side. Lyft's pricing algorithms are improving. With more data on price elasticity to hand, it is now able to offer different products at various price points for customers to choose from. For example, there might be two prices for a shared ride, depending on how long customers were willing to wait for the driver. Lyft was previously unable to price for a demand surge. The price discrimination theory tells us that if companies can segment the market based on price elasticity and willingness to pay, they can extract more value.
Another pricing initiative that is building momentum is Lyft's enterprise business, partnering with the likes of Hilton, Disney, Delta, various US universities and even Medicare. Compared to the consumer business, the enterprise business has higher prices and lower price elasticity. In the case of Medicare, there is a huge potential market for non-emergency medical transportation. Billions of dollars are spent getting people to their appointments given the much larger costs of missed consultations. Lyft has signed a contract to provide Medicaid transportation in Arizona.
At the time of Lyft's IPO in March 2019, it was open to question whether Lyft would be able to pull on the two biggest levers of profitability improvement: take rates and sales and marketing. Since then, take rates are rising thanks to market rationalisation and pricing initiatives; and sales and marketing costs are leveraging returns. It's still early days but the company has already proved it can continue to drive down costs, even during challenging periods such as the Covid-19 pandemic.
The second question, on the long-term future of ride sharing, is harder to answer as there are so many moving parts. In the future, the service and user experience elements will become much more important and more of a point of differentiation. The cars themselves and the autonomous driving software may risk becoming commoditised, while the user experience may not. It's too early to tell whether Lyft or any other services will excel in user experience, but it's hoped that its co-founder John Zimmer's background in hospitality will help.
As mentioned earlier, Zimmer intends to evolve his on-demand mobility service to the point where the company will provide rides in what he describes as "rooms on wheels": mobile chambers where a concierge provides meals, drinks or other services such as massage. Logistics technicians will oversee computer-controlled deployment of vehicles to ensure the fleets are properly dispersed. Cleanliness, comfort and fun will be important points of differentiation in the shared mobility market.
Micromobility
Shared mobility goes beyond cars. The last few years have seen the rapid rise of so-called micromobility, with venture capital firms pouring big money into bike-sharing and scooter-sharing start-ups. There has also been a wave of acquisitions of these young companies by Uber, Lyft and Ford, which have tried to integrate them into existing ride-sharing platforms to create a multi-modal transportation network.
Most of those companies have similar business models. They use large cash reserves to build up a supply of 'dockless' bikes or scooters, then deploy them at scale across busy urban centres. While mass transit remains the most efficient means of moving large numbers of people long distances, getting people to and from this transit is a perennial difficulty: the much discussed first-mile and last-mile challenge.
The aim of micromobility companies is to help riders complete the first or final legs of their journey. Micromobility could also be a powerful tool in the fight to increase access to transport for traditionally under-served and marginalised communities, an important objective for many city authorities. Indeed, some survey data suggest that support for e-scooters tends to be highest among low-income users. But micromobility's potential extends well beyond connecting people to mass transit. More than half the car trips taken annually in the US cover less than five miles, opening up those journeys to short-range alternatives, such as e-scooters and bikes.
Micro services have clearly resonated with consumers, as evidenced by their rapid adoption
The benefits of micromobility are obvious: for riders, they are cheaper and sometimes faster than cars. For cities, they are cleaner and take up much less space (although the picture is clouded by the need for conventional vans or trucks to collect, charge and relocate e-scooters and e-bikes).
These micro services have clearly resonated with consumers, as evidenced by their rapid adoption in such a short period. In China, the share of overall trips on bikes has doubled from 5.5 per cent to 11.6 per cent since the launch of dockless bike systems in 2015. Elsewhere, US-based companies Lime and Bird have introduced their services in more than 100 cities around the world (before Covid-19) and the adoption rate dwarfs car hailing in its early days.
Despite all these benefits and the spectacular early adoption rates, micromobility faces significant challenges. The first is the regulatory crackdown. Bike and scooter operators are entirely dependent on cities, many of which are now putting policies in place to restrict bike and scooter sharing for the safety of riders and pedestrians.
These vehicles may be small and light, but they can occupy a significant area of pavement space, infuriating pedestrians. Negative headlines about bikes and scooters being stolen, destroyed or dumped in lakes and oceans are common. The success of these services in the future depends on how well they cooperate with regulators. The Uber playbook of 'begging forgiveness rather than asking permission' can no longer be used.
The second challenge of micromobility is the viability of its business model.
The underlying problem is the quality of the scooters themselves: they don't last long enough to recoup costs. It's estimated that a scooter needs to be at least four months old to allow companies to break even, but on average they last for only a few months. In the early days, most companies bought the same cheap, low-quality Chinese scooters, designed for recreational use rather than as a heavy-duty commercial asset. Some companies now design them in-house, hoping that more durable scooters will reduce depreciation and maintenance costs. Lime has claimed that its latest version of scooter could last for five months.
There are dozens of scooter start-ups whose major distinguishing feature is their brand colours. Consolidation seems inevitable as these companies seek to gain scale and presence in different markets. For example, Bird's acquisition of Scoot allows it to operate in San Francisco. Spin has been bought by Ford, while Lime has been given an exclusive partnership by Uber.
It's hard to see bike-sharing and scooter-sharing companies becoming successful independent businesses. The barriers to entry are low and differentiation between services is virtually zero. It seems likely that they will work better under a transportation platform created by existing ride-hailing companies.
URBAN AIR MOBILITY
Commuting in a large city can be frustrating and time-consuming. Traffic jams, train cancellations and roadworks can extend a short trip into one of a few hours or more. Urban populations are set to swell, putting greater pressure on existing transportation systems. In many places, there is simply no more space to build new surface transportation infrastructure, even if budgets allow it.
But what if our day-to-day travel was no longer restricted to road and rail networks? What if traffic could be extended beyond two dimensions? A new generation of aircraft known as electric vertical take-off and landing vehicles (eVTOLs) will soon enable us to redefine urban air mobility. Flying could replace driving in cities, saving people's time as trips that take hours on the ground can be reduced to minutes in the air, improving productivity and quality of life.
Although some eVTOLs may look like helicopters, they're likely to be powered by batteries, hybrid engines, or other new technologies that make them quieter and more energy efficient. Advanced avionics should enable eVTOLs to navigate with high precision, exchange information digitally and respond to changes in flight conditions autonomously.
When they are introduced, eVTOLs are likely to have pilots on board. With time, however, these aircraft will mature to a stage where they can operate autonomously. Although the technology is in its infancy, market segments are forming, regulations are being laid down, and technology is developing. In the sections that follow, I look at the path to market across four dimensions: vehicles, infrastructure, operations, and economics.