The advertising agencies of the 1960s – glorified in television by Don Draper and his band of 'Mad Men' – captured the industry during a pivotal period of transformation. It was an era marked by the dominance of the creative executive, advertising conglomerates and television, as well as the slow beginnings of increased opportunities for women and minorities and, critically, new technology. Fifty years later, several of those themes continue to resonate; though the innovative technology of the 1960s has moved from copy machines and computers to smartphones and machine learning, and the old school 'Mad Men' have been replaced by a new generation of 'Maths Men'.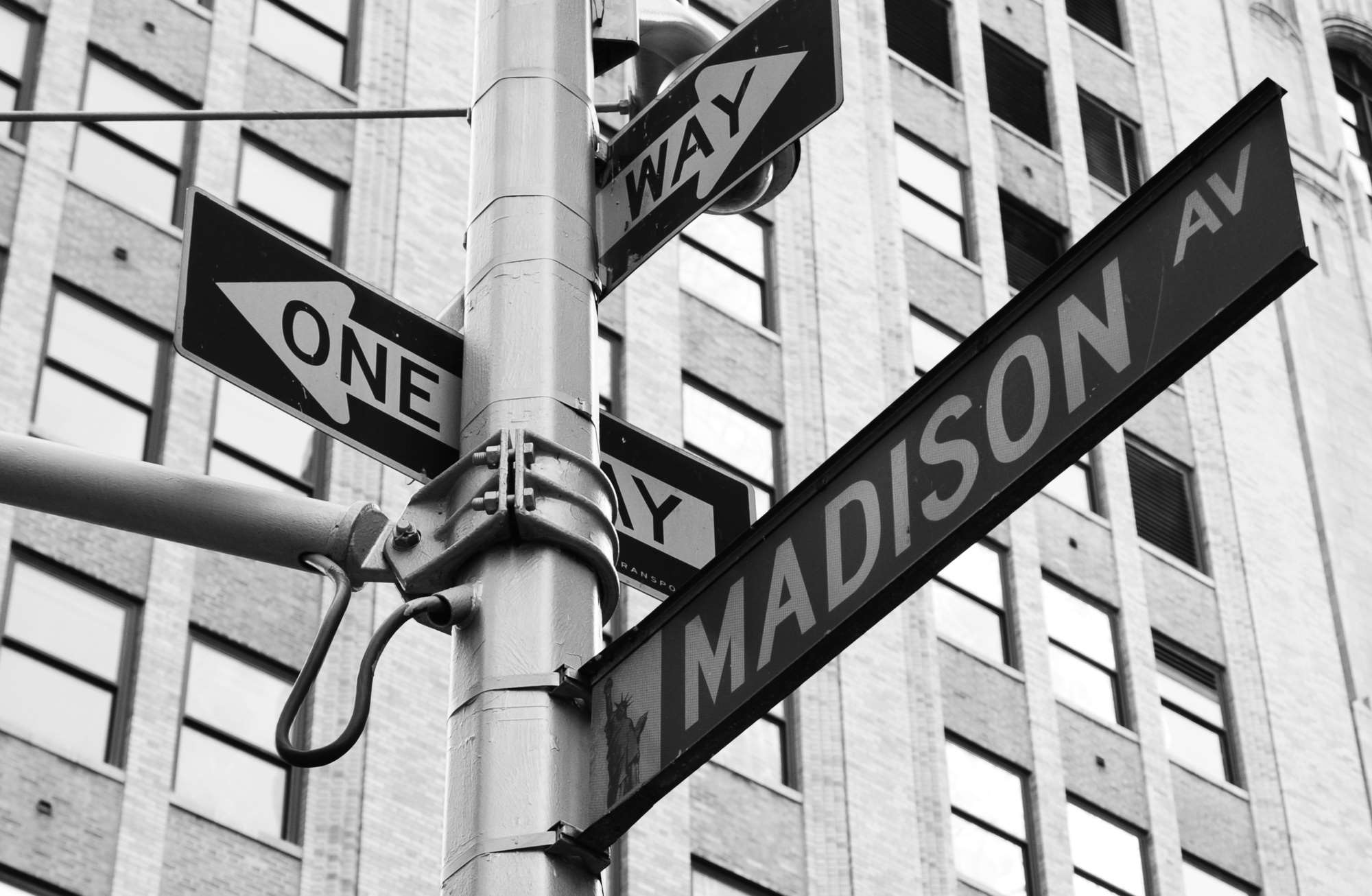 Advertising is being reshaped by the enormous volumes of data acquired from our online purchases, social media profiles and loyalty cards, to name a few, and by the technology that allows marketers to access, analyse and utilise the data. The rise of targeted advertising has been enabled by such data and technology. Its proliferation reflects marketers' demands for evidence that the money they spend is really influencing customer behaviour. Today, big data analytics and machine learning are helping marketers to read the minds of consumers and predict buying behaviour. Traditional business models have been left frantically trying to adapt, giving birth to a new generation of advertising titans.
Europe's former advertising empires, WPP and Publicis, are frantically striving to revive their businesses. Both companies face a daunting challenge, trying to steer a sprawling network of creative agencies in an unforgiving digital age. The two corporate giants were assembled through relentless deal making, but their expansion efforts have not been rewarded. Shares in WPP have halved since their 2017 peak and, today, Publicis similarly stands at half its value of 2015.
But not all veteran players are being left behind. David Jones – former chief executive of French holding company Havas – created You and Mr Jones in 2015, which he describes as a 'brandtech' firm, combining branding with new technology. You and Mr Jones's services are in step with industry trends; we are seeing a crop of new players try to take business from established leaders by promising lower costs, faster results and more expertise with digital data.
David Jones, founder of Me and Mr Jones.
© Bloomberg/Getty Images.
So who else are the winners in today's $560 billion advertising industry?
For much of the last decade, Google and Facebook have dominated the digital advertising landscape. They continue to see significant growth and profitability in this area of their business but, looking to the future, they will no longer have the digital market to themselves. Amazon is coming. In the final three months of 2019, Amazon saw revenue growth of over 40 per cent in its 'Other' business – essentially its advertising arm. This division grew even faster than its cloud-based AWS service over the same period. Amazon is now on the top of every marketer's mind. Combined, Google and Facebook still represent more than half of the US digital advertising market, but Amazon's ad business, with just a fraction of the market share, is catching up rapidly.
The outlook for Amazon to make further inroads looks promising. It is making heavy investments in machine learning, which, together with the vast amount of data generated by its online store, allows Amazon to target consumers more efficiently on its ad platforms. By giving algorithms access to vast amounts of data generated by advertising traffic, including purchaser habits and geographical location, Amazon offers advertisers a higher return on their dollar spend.
Amazon's consumer-obsessed culture has undoubtedly helped it win advertisers. The growth of third-party sellers on Amazon's marketplace encourages merchants to use its advertising platform to stand out from the crowd. The increasing demand from merchants, each bidding on advertisements to reach valuable Amazon Prime shoppers, should lead to higher average ad prices for Amazon, creating a virtuous cycle between consumers, advertisers, merchants and of course Amazon itself.  
Away from Silicon Valley, China was an early adopter of mobile digital platforms and the advertising opportunities they offer. The Chinese online advertising market has been a hotly contested territory since day one. Alibaba, Baidu and Tencent have dominated the market for well over a decade. But seven-year-old ByteDance seems poised to subvert the status quo and is fast turning from an upstart to an 800-pound-plus gorilla in this field.
ByteDance's collection of apps, including short video service Douyin (or Tik-Tok to those outside China) and news aggregator Toutiao, deploy artificial intelligence (AI) to provide users with content tailored to their tastes. This in turn has made the 1.5 billion people who use ByteDance's apps every month very loyal, enabling the company to capture a massive amount of data. Crucially, this has helped ByteDance take a significant share of the advertising market from the three incumbents. ByteDance makes its money by inserting an ad between every three or five pieces of news. In 2019, it overtook Baidu and Tencent to become the second largest player in China, taking 23 per cent of all digital media spend.
© Getty Images Europe.
Interestingly, ByteDance's founder Zhang Yiming emphasises that Toutiao is not a news company, but an AI company in the search engine or social media business. Initially most investors were sceptical of this claim, as they believed that Toutiao's news feeds were identical to other online news sites. But 90 days after its launch in 2012, Toutiao had already attracted 10 million users. Seven years later, this had reached nearly 200 million. That massive user base generates an ever-increasing volume of data, which optimises Toutiao's content-tailoring algorithm. In turn, this enables ByteDance to offer more appealing and relevant news stories – and therefore more effective targeted advertising – creating two virtuous cycles for both consumers and advertisers.
From Mad Men's fictional advertising agency on Madison Avenue to the renowned names of WPP and Publicis in Europe, there is no doubt that traditional business models are struggling to adapt to this new digital world dominated by AI and machine learning. With advertising's Mad Men being replaced by data-driven digital disruptors, our bets are firmly behind the 'Maths Men'.