The past is said to be a foreign country by writers and to be no guide to future performance by regulators. But it matters. Unless we understand the past and its deep trends that continue to unfold then we cannot expect to have much success in contemplating the future. So at the end of a decade, how did we do?
How we saw the world in 2010
We entered the decade with three main existing contentions. They were that the rise of China would be crucial, that stock markets underestimate the power of technological change and that the western financial systems were dangerously flawed. The Scottish Mortgage Annual Report of 2010 sets these out in some detail. 
I'm surprised by how well these hypotheses have held up. After all, as the great American baseball player Yogi Berra was reputed to have said, "It's tough to make predictions, especially about the future". We hope that our success was anchored in our discipline in concentrating on the long term. That we may just have been lucky cannot be excluded. We need to remember too that translating
general concepts into individual stock holdings is fraught with danger as well as asymmetric upside potential. So we shouldn't be complacent.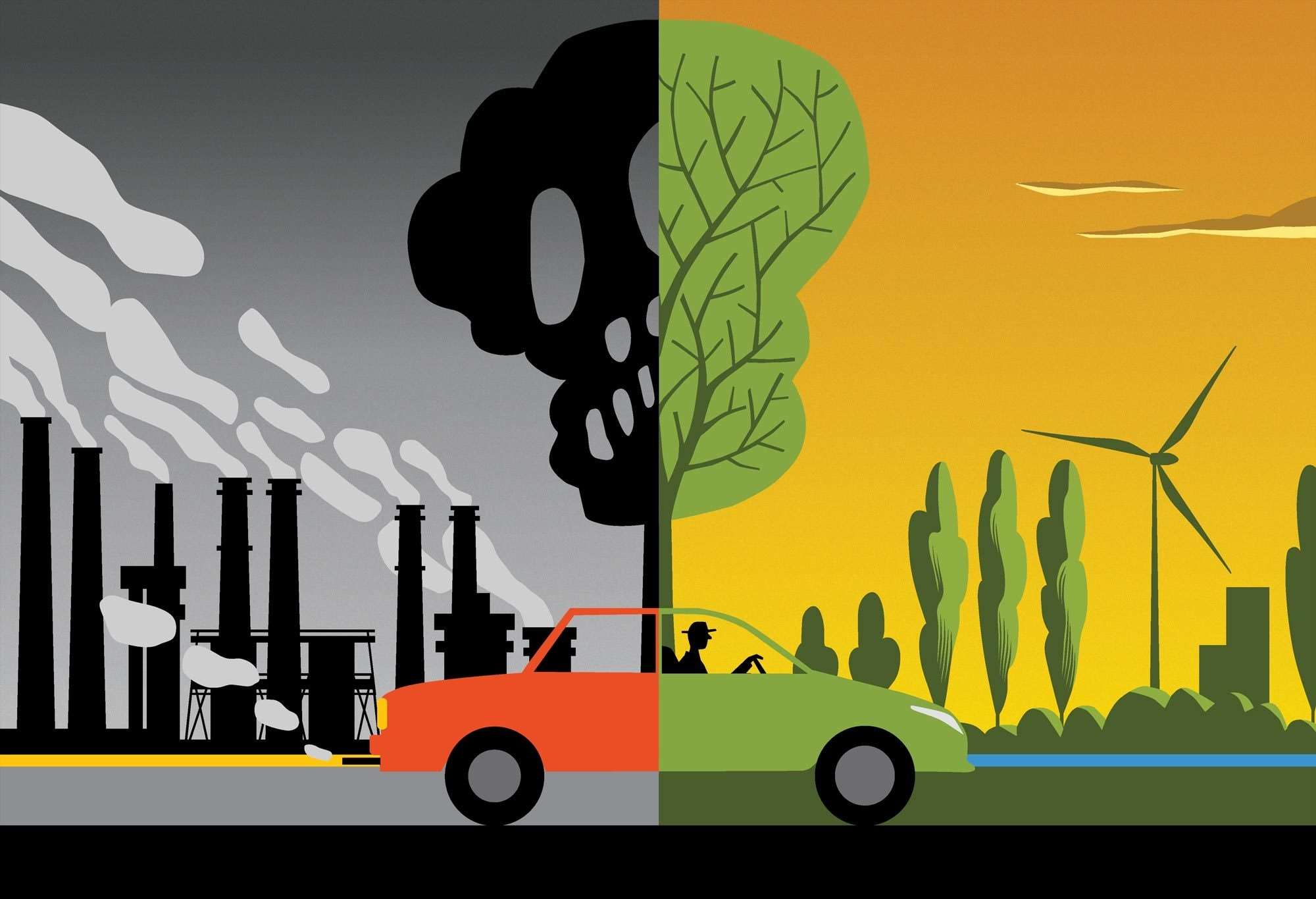 China
But let's start with China. In 2010 we were just beginning to grasp that what mattered most for investors was not so much the high levels of economic growth but that as we wrote then "China is now home to an entrepreneurial fury that is leading to the creation of great individual businesses". So far so accurate. But we were slow to follow through on these beliefs. In 2010 we still had less than 9 per cent of our assets in China. We now have a similar percentage of assets in just one broad Chinese enterprise between our holding in Alibaba and that in its unquoted affiliate Ant Financial. As we begin 2020 we have more confidence in the excellence of our Chinese companies than we do in understanding the complex political and economic direction of the country. But China still matters a great deal.
Technology
In 2010 we noted that an American company was Scottish Mortgage's largest holding for the first time since 1983. The same company, Amazon, is still our largest investment. It embodies both our initial contention about the underestimated power of technology and the evolution of our perspective over the decade. Jeff Bezos commented decades ago on the 'weirdness' in Amazon's business as its tools get much better and cheaper every year. This – as he foreshadowed – took the company to unexpected places. Who knew in 2010 that Amazon Web Services would be the most valuable asset in the company? Imagining and assessing how great a great company can be is the fundamental joy and hard task that our best investments demand of us.
Western finance
In a sense nothing has changed. It's just that few believe in the finance industry any longer. In 2010 most people imagined that banks could be put back together. As their share prices and the waves of fintech competitors demonstrate, this isn't the likely path. But whether this combination of scepticism and innovation is enough to prevent another financial tragedy remains very much open to doubt.
Where now?
There's one hypothesis to add for the next decade. There's also much else to mention about how we have a hope of being good at the task in the future beyond the virtues of patience. 
The additional contention is the following: we are now reaching a point where over the next decade our sources of energy provision and storage will be revolutionised and that the consequences for our economic system will be both dramatic and deeply beneficial. This is extremely fortunate, as otherwise climate disaster would loom. The progress in solar and wind power, in electrification and in battery efficiencies has been so persistent and cumulatively so large that within the 2020s it is close to inevitable that fossil fuel sources will be economically, as well as morally, thoroughly outmoded. This now matters. We've already seen the initial signs of revolution. A decade ago Tesla wasn't a quoted company. Today, many controversies later, it's the third most valuable automobile company in the world.
The progress in solar and wind power, in electrification and in battery efficiencies has been so persistent and cumulatively so large
Process improvements
So far I've concentrated on what we think. But in many ways it's more important to describe how we think. In my view, more has changed – and hopefully for the better – about this than our conclusions over the last decade. 
There are three points I'd like to take the opportunity to mention. The first is a repercussion of our contention, or now simply observation, that western finance is broken. That it is so badly broken provides endless opportunities to go in a different direction. There is a yawning chance for us to build relationships of trust rather than distant transactions with companies. That it is so unusual to be committed and supportive long-term owners of companies means that we can have very different dialogues with companies. We're not remotely interested in guessing short-term earnings prospects or second-guessing daily market movements. We are interested in mutually investing for future growth with competitive advantages. This too matters.
The second point is one that we've made more often. I wouldn't even mention it here if it were not for the fashionable cynicism it provokes. It is that we regard as essential that we build more and better abilities in the unquoted venture capital world. It's critical both because of the research insights it continually offers into evolving companies, competitors and industries, but also because great companies are staying private far longer. This is principally because it's a better way of finding the freedom to invest to build the long-term strengths we search for in all our holdings, whatever their status. We'd suggest that the greater role of venture capital is fast turning into a structural shift. High-profile problems at individual companies and, only slightly less inevitably, at certain providers of capital must not distract us from this task and opportunity whatever the media noise.
We're not remotely interested in guessing short-term earnings prospects or second-guessing daily market movements.
Lastly, we mean every word that we have said about the transformation of our research process. The first gradual but now accelerating use we make of academic and scientific input of the highest calibre into discovering the future and simply improving the quality of our work has been hugely rewarding. It used to be that clients would ask for examples of this in individual investment cases but hopefully we're now well beyond that stage of proof. There's barely an instance where our perspective on companies or our view of the issues isn't driven by this thought process. I can't imagine being without it ever again. 
With our hypotheses updated and our processes improved, we're excited about the future opportunities. As ever we need to execute on this vision in the decade ahead in order to reward our loyal shareholders.