Investors who talk about tenbaggers tend to be looked at with suspicion. They're either trying to sell a book or sign people up to a newsletter that promises untold riches. However, investors who talk about tenbaggers in Europe tend to be looked at with sympathy. They're either suffering from Brexit fatigue or slightly delusional. This is a pity because exploiting asymmetry in the market, taking advantage of stocks with unlimited upside but limited downside, is one of the most important tenets of successful investing. You might think this is simple common sense – find the big winners, super-stocks or multi-baggers, and hold onto them for a long time. If it's that straightforward, why aren't more managers doing it?
Short-termism and pessimism are partly to blame. Most investors find it incredibly difficult to hang on to a winner once they've found it. There's the temptation to take profits, to follow the crowd into the next headline-grabbing company, and to be seen to be doing something. Alongside increasing frictional costs which are also performance killers, this limits the real benefits of compounding. It takes time for the special cultures and business models of many big winners to work. So, it would seem logical that holding periods need to be much, much longer than they currently are. Instead of focusing on the next quarter, investors need to focus on the next decade.
The other major behavioural and cultural problem is that investors tend to focus on what might go wrong, rather than what might go right. Thinking about exponential growth and rapidly changing markets requires not just optimism, but imagination. These are all skills which are tremendously hard to master, especially given the short-term incentives and fear of failure prevalent in our industry. When you add bloated management fees on top of excessive turnover and closet indexing, you sadly have the main reasons why most active equity investors underperform.
*Based on Baillie Gifford European Fund B acc share class. 31 October 2018.
**Active Share is a measure of how actively managed a fund is and is calculated by taking 100 minus the % of the fund that overlaps with the comparative index. An active share of 100 indicates no overlap with the comparative index and an active share of zero indicates a portfolio that tracks the comparative index. The comparative index for this fund is the MSCI Europe ex UK Index. Data as at 29 March 2019.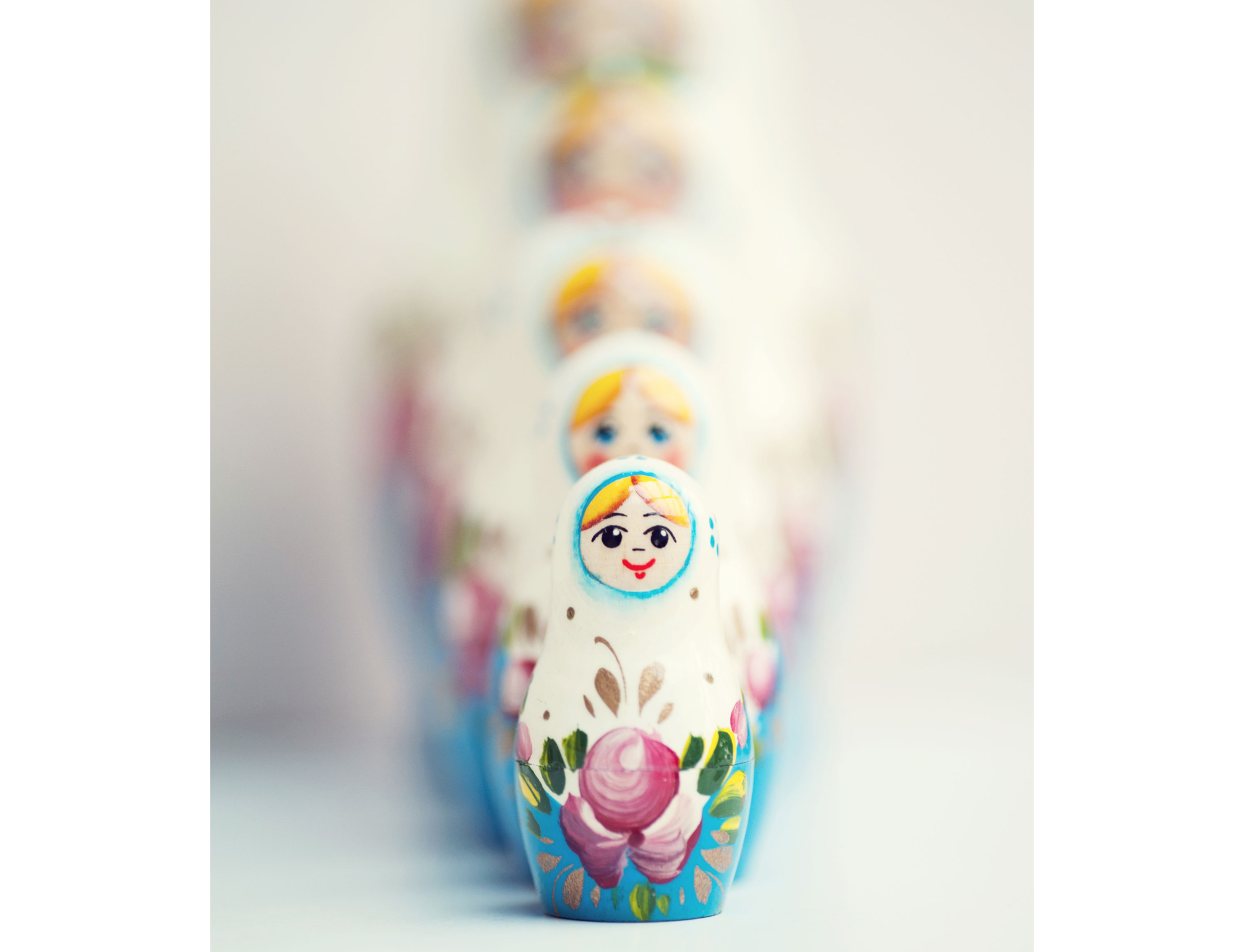 A SMALL NUMBER OF BIG WINNERS DRIVE OVERALL RETURNS
The importance of big winners on portfolio performance has been written about before by authors such as Thomas Phelps in 100 to 1 in the Stock Market and Chris Mayer in 100 Baggers. However, Professor Hendrik Bessembinder's paper Do Stocks Outperform Treasury Bills? is perhaps the most thought-provoking. His conclusion that "in terms of lifetime dollar wealth creation, the entire gain in the U.S. stock market since 1926 is attributable to the best-performing four percent of listed stocks" provides a serious challenge to those who are building portfolios of 'slightly better than average' companies. To produce outstanding returns you need to invest in outstanding companies that have a better than average chance of becoming tenbaggers or big winners. Not all of these will work out. What's important is not how often you are right, but how much money you make when you are.
Asymmetry in Equity Returns

Source: StatPro. Sterling. 17 years to 31 March 2019. Absolute returns of Top and Bottom 5 stocks in Baillie Gifford European Fund. Some stocks were only held for part of the period.
Past performance is not a guide to future returns.
Europe is Overlooked and Misunderstood
There are lots of reasons not to invest in Europe. Economic growth is uninspiring, politicians even more so, and large parts of the index comprise bureaucratic, stagnant corporate dinosaurs. This shouldn't matter to any genuine bottom-up stock picker. In fact, it's a huge opportunity. To prove this, we examined the distribution of 10-year rolling returns over the past 30 years in various regional markets, including Europe and the US.
10-Year Stock Return Distribution 1988 to 2018
Source: Baillie Gifford & Co. GBP.
What was surprising to us was not that returns were positively skewed with a long tail of big winners, but that the probability of finding one of these big winners was roughly the same regardless of what region we looked at. For instance, the chance of finding a company that at least quadrupled over a 10-year period was roughly 15 per cent in both the US and Europe. The opportunity set and types of company in each region are quite different though.

This will come more as a shock than a surprise to European investors who spend their time reading newspaper headlines describing rigid European policymaking and ambiguous macroeconomics. By contrast, it is highly encouraging for European investors focused on bottom-up stock selection, with an approach that emphasises what could go right, rather than obsessing about what could go wrong. Europe has its fair share of big winners. It shouldn't be ignored.
Europe's Tenbaggers
So, what about these mythical tenbaggers? Where are they and what can we learn from them? We analysed data going back to 1988 and identified every company with a market capitalisation of at least $750 million in today's money that appreciated more than 10 times within a 10-year period. For context, these rare success stories and outliers appreciated on average at least 26 per cent a year. So how many did we find? 73.
Some of these names will be well known and include the technology titans of the 1990s such as Nokia which rose an astonishing 333 times, Ericsson and SAP. There are, however, plenty of other lesser-known companies that produced extreme returns over a 10-year period. It's a small sample size, but interesting observations can be drawn from the data on company size, sector and domicile, revenue and operating profit growth, and inside ownership.
Top Ten Best Performing Stocks
| | | |
| --- | --- | --- |
| Company | Multi-Bagger | Decade Ending |
| Nokia | 333x | 2000 |
| H&M | 45x | 1998 |
| SAP | 34x | 1999 |
| UCB | 29x | 1998 |
| Atlantia  | 29x | 2005 |
| Aegon  | 24x | 1999 |
| Dassault Aviation  | 24x | 2005 |
| K+S  | 22x | 2008 |
| Ericsson | 22x | 1999 |
| Heineken  | 19x | 1998 |

Source: Baillie Gifford & Co. Top ten best performing stocks from Europe ex UK universe between 1988 and 2018, with a market capitalisation of at least $750 million.
Past performance is not a guide to future returns.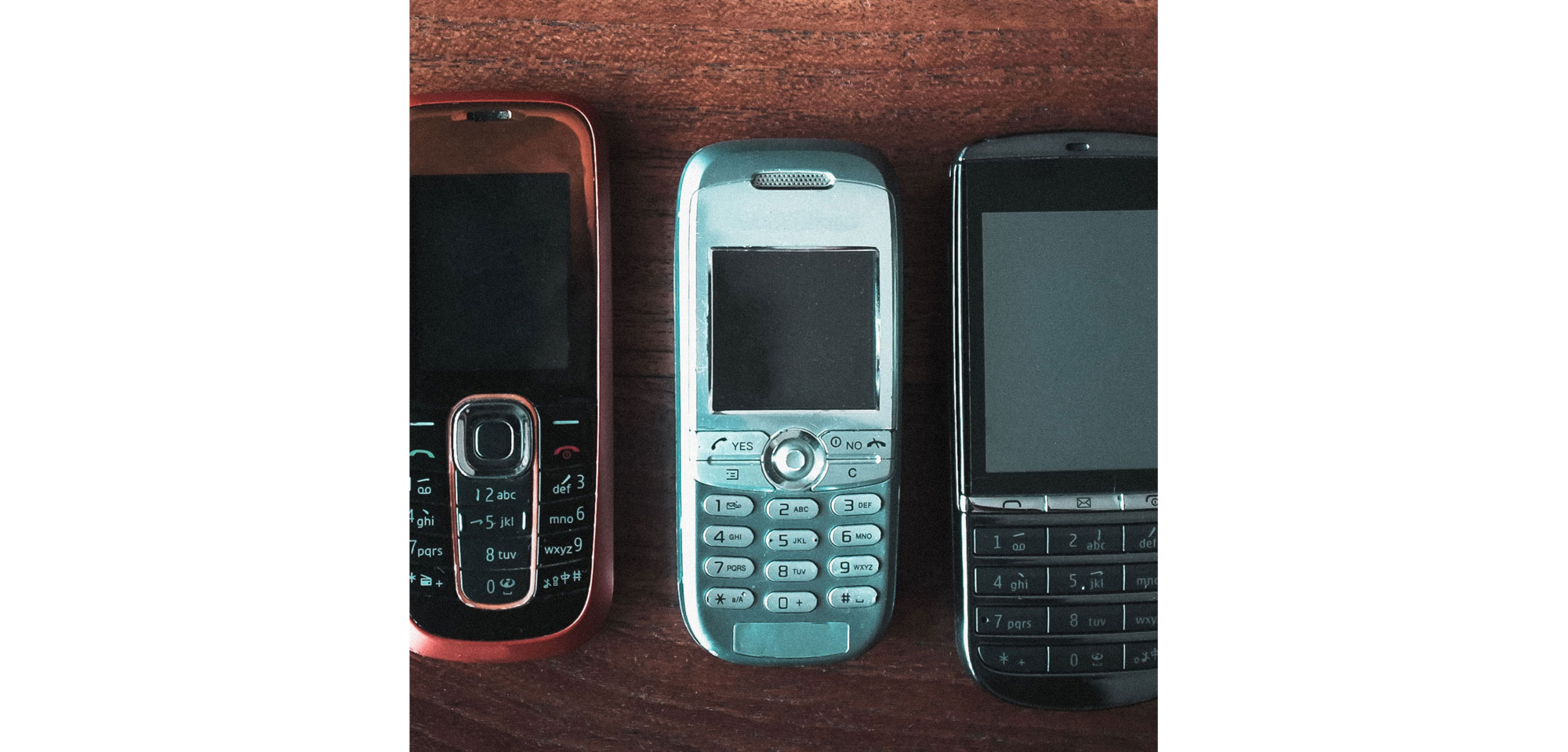 The Power of Compound Growth
Over the long term, share prices tend to follow fundamentals, so it's logical that sales growth and margin expansion are the key drivers of returns. In this analysis, each of them accounts for roughly one-third of overall average performance.
The ability of great companies to expand margins and returns through economies of scale, innovation, and ultimately pricing power shouldn't come as a surprise. It enables them to grow profits faster than sales and is why we spend so much time trying to identify and understand the nature of a company's competitive position.
What was interesting though was the distribution of growth rates. You might expect lots of big winners growing sales 20 per cent a year or more, but very few did. Almost two-thirds of companies grew sales between 5 per cent and 15 per cent over the 10-year period. When we analysed the data we also found plenty of companies buffeted by viciously cyclical industry trends (commodity prices for example) as well as those exposed to broader structural tailwinds. This just shows that strong returns can be driven by different types of growth: steady compounding, cyclical and of course rapid growth.
Distribution of 10-year Sales Growth Rates for Big Winners
Source: Baillie Gifford & Co. Data as at December 2018.
Past performance is not a guide to future returns.
Smaller Companies Deliver
The 'small cap effect' has been written about before, most notably in the classic paper, The Cross-Section of Expected Stock Returns written by Nobel Prize winner Eugene Fama, and his colleague, Ken French. Their conclusion was simple: adjusted for risk, small companies perform better than their larger counterparts. The data on our big winners tell a similar story: almost two-thirds of big winners were in the bottom two quintiles in terms of market capitalisation.
Per cent of Big Winners in Each Market Cap Quintile
Source: Baillie Gifford & Co. Based on stocks from Europe ex UK universe between 1988 and 2018, with a market capitalisation of at least $750 million.
Baillie Gifford European Fund Portfolio by Market Cap
Source: UBS, Baillie Gifford & Co and MSCI. As at 31 March 2019, sterling. Excludes cash.
From a European perspective, the reasons for this 'small cap effect' go beyond the usual fact that smaller companies are less well researched. We believe that most innovation in Europe is being driven by smaller companies that are more entrepreneurial and nimble than many of the large index incumbents they are competing against. This also coincides with barriers to entry falling in many large industries, spanning consumer staples to financials. Alan Jope, the CEO of Unilever, which has a market capitalisation of €150 billion, confirmed this in a recent meeting when talking about disruptive new entrants.
He said: "the previous barriers to entry have gone. Access to capital...this is effectively free nowadays. R&D and technology…you can outsource this. Distribution and route to market… you can sell online. Media and marketing….again online". We hear this same story from many of the established large companies in Europe. The threat of disruption, and for some, corporate extinction, has never been higher. Investors need to be wary of the index; an active approach to investing has rarely been as important as it is now.
European Clusters of Excellence
Investors often overlook Europe because it doesn't have many of the more glamorous social media or 'big tech' companies. While companies such as Sweden-based Spotify have huge potential, there are currently no European equivalents of Amazon, Facebook, Google and so on. This doesn't matter though. There are plenty of areas where Europe dominates, and where you can find overlooked companies that have generated similar returns for long-term shareholders.
Big Winning Sectors
If the number of big winners in a sector relative to its weight in the index is a proxy for what Europe does well, then it seems that the industrials sector is the stand-out performer. Many of these are what we would consider to be 'hidden champions'. These are niche businesses labelled 'B2B', meaning they sell to other companies. They dominate industrial markets. Kone in elevators, Geberit in toilet plumbing, or Atlas Copco in air compressors are good examples. In addition, they generate customer loyalty through their high quality and innovative products. They also tend to be the natural consolidators of fragmented markets, but most importantly, have shown time and again that they are misunderstood and mispriced by most investors.
Europe's brands have also done relatively well, with companies such as L'Oreal, Kering (Gucci), Puma, Hugo Boss, H&M, and Richemont (Cartier) generating strong returns. Exposure to fast growing emerging markets and brands which are enhanced, but also protected, by heritage and provenance, have been crucial for their success. How well they do in the future will depend on successfully managing these brands in the face of changing consumer behaviours and the era of ecommerce and digital marketing.
Financials, the largest sector in the MSCI Europe ex UK index, had its fair share of big winners too, helped by some Irish, Italian and Greek banks. This might only prove, however, that growth is not always sustainable and what goes up sometimes comes crashing back to earth with a bang. Given the disruption facing many European financials, we think this is one of the sectors which will be less appealing in the future. This is also true of consumer staples and some of the large pharmaceutical companies in the healthcare sector. Not only has history shown that they provide very few big winners, but the structural trends such as outsourcing, increased competition and pricing pressure mean that anyone seeking asymmetric returns should probably look elsewhere.
Alignment Matters
The correlation between inside ownership and performance has been well documented in other studies. Indeed, our analysis highlights that around 75 per cent of the big winners had founders, families or other insiders with 'skin in the game'. In many cases these inside owners were also involved with managing the business. What we've tended to observe is that these ownership structures lead to longer-term investment horizons, more conservative balance sheets, and overall, better alignment between the companies, their stakeholders and shareholders. From our experience, having this type of ownership structure more often than not helps create a special culture in terms of ambition and innovation. This is much more intangible, but we believe that over long periods of time it may be the most important factor driving ultimate success. It should not be surprising, therefore, that one of the key foundations of our investment process is built upon alignment. That is why the Baillie Gifford European Fund typically has over 70 per cent invested in companies with this type of ownership and governance structure.
Baillie Gifford European Fund Top Ten Holdings
| | | |
| --- | --- | --- |
| Company | Long-Term Owner | Type of Owner |
| IMCD | ✓ | Founder |
| adidas  | ✓ | Holding Company |
| Bechtle  | ✓ | Family |
| L'Oreal  | ✓ | Family |
| Ryanair | ✓ | Management |
| Sartorius Stedim Biotech  | ✓ | Family |
| Zalando  | ✓ | Founder/Holding Company |
| NIBE  | ✓ | Management |
| Mettler-Toledo  | ✓ | Management |
| Atlas Copco | ✓ | Holding Company |

Source: Baillie Gifford & Co. As at 31 March 2019.
Europe's Future Tenbaggers
Without the benefit of hindsight, the most important question to ask is whether we can identify the future big winners in advance. Our work on the distribution of returns suggests that the probability of picking one at random is about 2 per cent. Our aim is to tilt those odds in our favour and to do so, we:
Focus our analysis on certain key attributes – companies that have large addressable markets, are able to generate above-average sales and profit growth, and have entrepreneurial owners and managers.
Accept and embrace short-term volatility. Our top ten biggest winners over the past seventeen years have suffered an average maximum drawdown

1

of 33 per cent. Share prices do not move in a smooth upwards trajectory. Therefore, to capture outsized returns, a patient approach to investing is essential.
Recognise that 'the past does not equal the future'. Europe is changing and while we believe the future big winners are likely to retain some of the same key attributes of the past, they are likely to produce very different products and services and emerge from very different industries and sectors. The seeds of innovation are changing, and companies (and investors) need to be able to adapt.
Seek alternative sources of insight. Great ideas rarely come from traditional financial centres. This is why we spend a great deal of time meeting with entrepreneurs and building relationships with thought-leaders and academic institutions.
European Fund Characteristics
Source: UBS, Style Analytics, Baillie Gifford & Co and MSCI. As at 31 March 2019, sterling.
*12 month forward estimates. Price/Earnings is the weighted average ratio of current share price divided by the 12 month forward earnings per share. This represents a measure of valuation levels.
1. Maximum drawdown is the percentage measure between the 'peak' and 'trough' of a security's value.
There is always a risk of looking silly when giving predictions, but here are four examples of companies that we think have a better-than-expected chance of returning more than 10 times the investment over the next 10 years: