Pension freedoms brought greater flexibility and many more people are choosing to fund their retirement by generating an income from their investments as opposed to using their pension savings to buy an annuity. A large number, however, are doing so without seeking expert help.
More than 62,000 people accessed some of their pension fund for the first time in the six months to September last year, of whom 34% did not take any form of financial advice, an analysis of retirement income data from members of the Association of British Insurers (ABI) shows.
That is despite people reaching retirement with more savings than ever before. The average drawdown pot size of £120,000 is the highest on record, while the proportion of consumers reaching retirement with more than £250,000 has doubled to 11% in the past two years.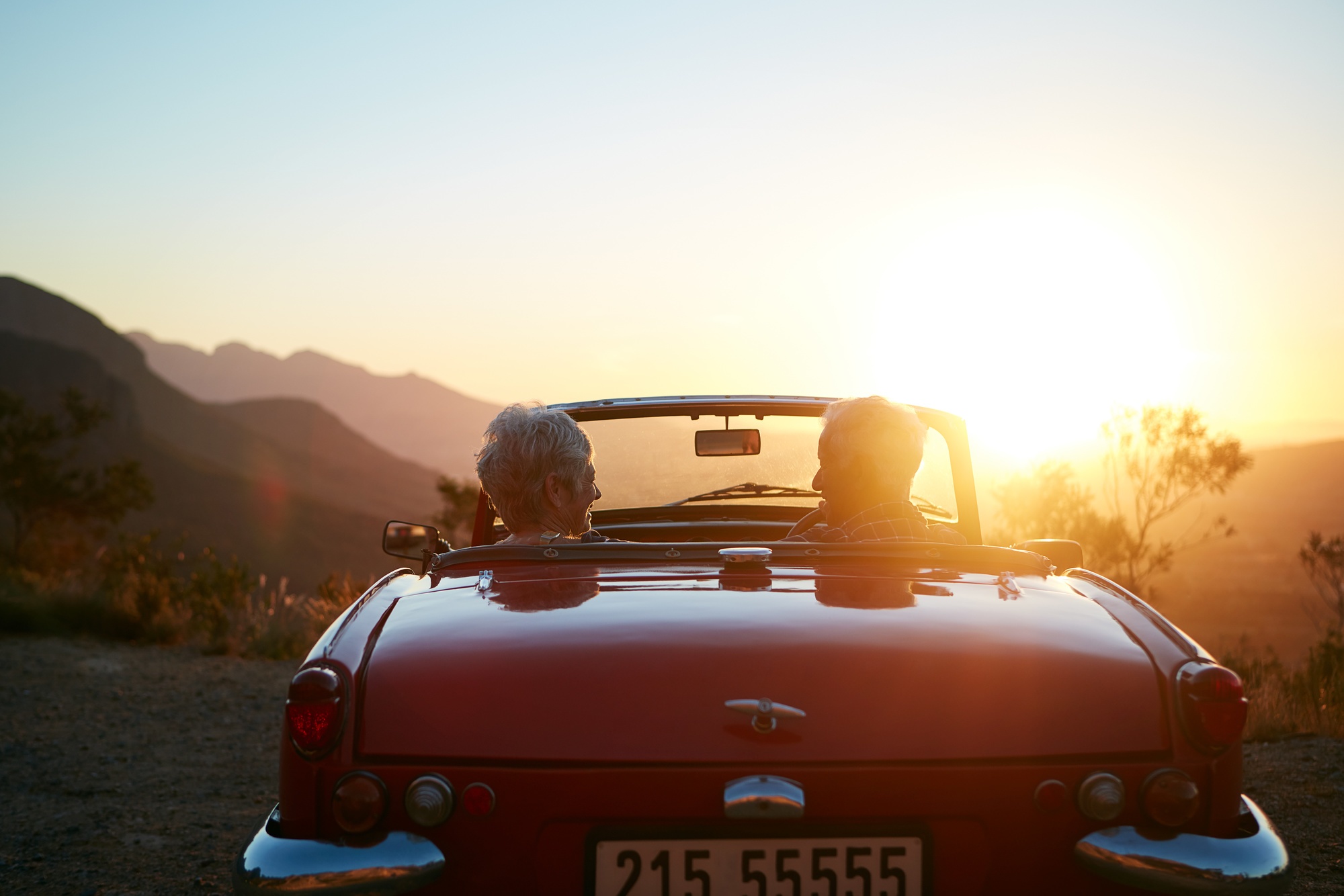 Yvonne Braun, director of long-term savings policy at the ABI, said: "Pension freedoms gave consumers many more options and flexibility in their retirement, but with greater choice comes greater risks. To see levels of advice hitting new lows is disturbing and risks leaving thousands of elderly consumers facing poverty later on in their retirement."
The findings echo a report published by the Financial Conduct Authority last August, which indicates 91% of UK adults had not consulted a financial adviser in the 12 months prior.
Other key milestones when it pays to take advice include getting married, having children, receiving an inheritance and preparing to pass on wealth. But what should people look for when choosing a financial adviser? Capital Hill suggests ten qualities:
1. COMMUNICATION
Look for someone you can relate to and understand. One useful test is to ask them to explain something to you – for example, how a pension works – to see if they can communicate effectively, suggests Sarah Coles, a personal finance analyst at Hargreaves Lansdown, an investment platform.
"You need to talk to at least two [advisers], but no more than three," she said. "The vast majority will offer a first consultation without charge, which is as much about you finding out about them as it is them finding out about you."
When you first meet a potential adviser, prepare a list of questions to ask, but equally ask yourself if the adviser seems focused on you and your objectives.
"The solutions – so the products and planning – we come up with as IFAs [independent financial advisers] are the technical bit, but it's first and foremost about understanding what the client wants," said Ben Yearsley, a director of Shore Financial Planning in Plymouth.
2. EDUCATION
At an initial meeting, most new clients don't want to be lectured on performance or an adviser's track record and most aren't that concerned about fees, as long as they are clear and transparent, according to Chris Shaw, managing director of Reading-based IFA Beaufort Financial.
"We have found that they do need and appreciate an element of education and it is our responsibility to educate them. As a firm we run at least six seminars a year on a range of topics for clients, which are well attended."
The best financial planning involves educating the client along the way but getting too technical can be counterproductive.
"All jargon is left out of discussions as I do all the 'heavy lifting' behind the scenes, analysing market movements, asset allocation, pricing and gilt yield movements," said Tom Munro, director of Tom Munro Financial Solutions, a Falkirk-based financial adviser. "Clients are seldom interested in all the 'techy' stuff, preferring to focus on what's important to them."
3. EXPERIENCE
If what you are looking for from a financial adviser is specific, ask about their experience in that regard. If it relates to a pension you have built up with the National Health Service, for example, then ask what expertise the prospective adviser has in this area – do they advise clients in that scheme already?
"Finding the right adviser starts with what you actually need from them – so you can be sure they cover the right areas and offer the right services (for the right price)," said Coles. "They should be experienced and knowledgeable in the areas you want advice on."
4. FIT
Is the adviser a good fit for your needs? Does he or she offer the services you want – whether that's face-to-face advice, telephone advice, a one-off session or an ongoing relationship? Do you want an adviser who is continually looking after your financial affairs or simply some information and then you're happy to make your own decisions?
"If you make your own decisions, even if you've received guidance or information, then you are entirely responsible for your decisions," said Patrick Connolly, a chartered financial planner at Chase de Vere. "You will have no comeback if it all goes horribly wrong."
If you want access to certain things – like an app to view your investment portfolio, for example – make sure they offer this.
5. RECOMMENDATION
Ideally, get a recommendation from someone you trust. "An ideal client is introduced by someone he or she trusts and has an open mind!" said Shaw.
"Once you know what you need, ask family, friends and colleagues for recommendations" said Coles. "You could also use directories like Unbiased (unbiased.co.uk) or the Personal Finance Society (thepfs.org/yourmoney/find-an-adviser), which list local advisers and include their specialisms".
6. REMIT
You need to understand the type of business an adviser is in with the most important distinction being whether they are independent or restricted.
"Independent advice does exactly what it says on the tin, because the advisers can weigh up all products from every provider," said Coles.
"If you're considering using a restricted adviser, meanwhile, you need to fully understand their restrictions, because there's an enormous variety. They might focus on a specific area – like pensions or investment – they might only deal with products from a single provider, or they might consider a huge number of products from a large number of providers – but not all of them."
7. SIZE
Size matters too. "Around 95% of IFAs work in firms of five people or fewer, while others work for national organisations or banks", according to Coles. A smaller business may be able to offer a more personal service, whereas a larger business will have connections to other services and will be more able to cover things like holidays.
Ask what support the adviser you would be working with has. "Administration is huge in financial services – errors abound – so they need support," said Yearsley.
8. TRANSPARENCY
A clear and transparent charging structure that offers what you deem to be value for money is crucial.
"Any charges that will be incurred should be made clear to the consumer ahead of any work taking place," said Keith Richards, chief executive of the Personal Finance Society. "The client should receive a concise explanation of the charging structure. If there are any ongoing charges, the adviser should say exactly what service the client will receive in return."
Some advisers charge for this time. Hourly rates vary from £75 an hour to £350, although the UK average rate is about £150 an hour, or quote for a set fee for a piece of work from several hundred or several thousand pounds, according to the Money Advice Service. Others charge a monthly fee – either a flat fee or a percentage of the money you invest.
9. TRUST
Ultimately, much of it comes down to rapport and trust, said Yearsley. Do you have both with your prospective adviser?
"Don't use a financial adviser who you don't feel comfortable with and don't use one if you're not sure they're focused on putting your best interests first," said Connolly. "If you have an adviser who you're not comfortable with find a different one."
Warning signs to look for include an adviser who seems focused on selling their own products or investment funds; one who recommends a products you don't understand; one who isn't clear about how much you'll pay and how you'll be paying it; or one that doesn't instil comfort and trust.
"Consumers should never be embarrassed to ask as many questions as is necessary to feel fully informed and confident to proceed," said Richards.
10. QUALIFICATION
Ask about formal qualifications. "While all regulated advisers will need to have achieved a benchmark level of professional qualifications, you should understand what qualifications an adviser has in addition to this," said Connolly.
"This is particularly important if you have complex needs or want advice on a specialist area such as pension transfers, inheritance tax planning or long-term care."
Yearsley suggests looking for an adviser who is chartered as a minimum.