Cochlear is transforming the lives of the profoundly deaf with its cochlear implants. It is a global leader, based in Australia, and exemplifies our investment philosophy: to add value for our clients through genuinely long-term, active management. Indeed, it is companies such as this that have enabled us to deliver good long-term returns for clients since the inception of the Managed Fund in 1987. While just under 20 per cent of the fund is invested in Asian and emerging markets Equities, several of the companies may not be familiar to you. However, they present really exciting long-term growth opportunities for the fund.
"Why so much in Asia and emerging markets?", we are often asked. Our slightly flippant response in retrospect is: "Why so little?" Many companies in Asia and emerging markets are displacing established peers and dominating relatively new industries, whilst growing at rapid rates. This is tremendously exciting for us as stock pickers. We are humble enough to realise that not all our investments will succeed; from our failures we learn how to improve. We take a long-term perspective and have the patience to wait for the capital appreciation to follow.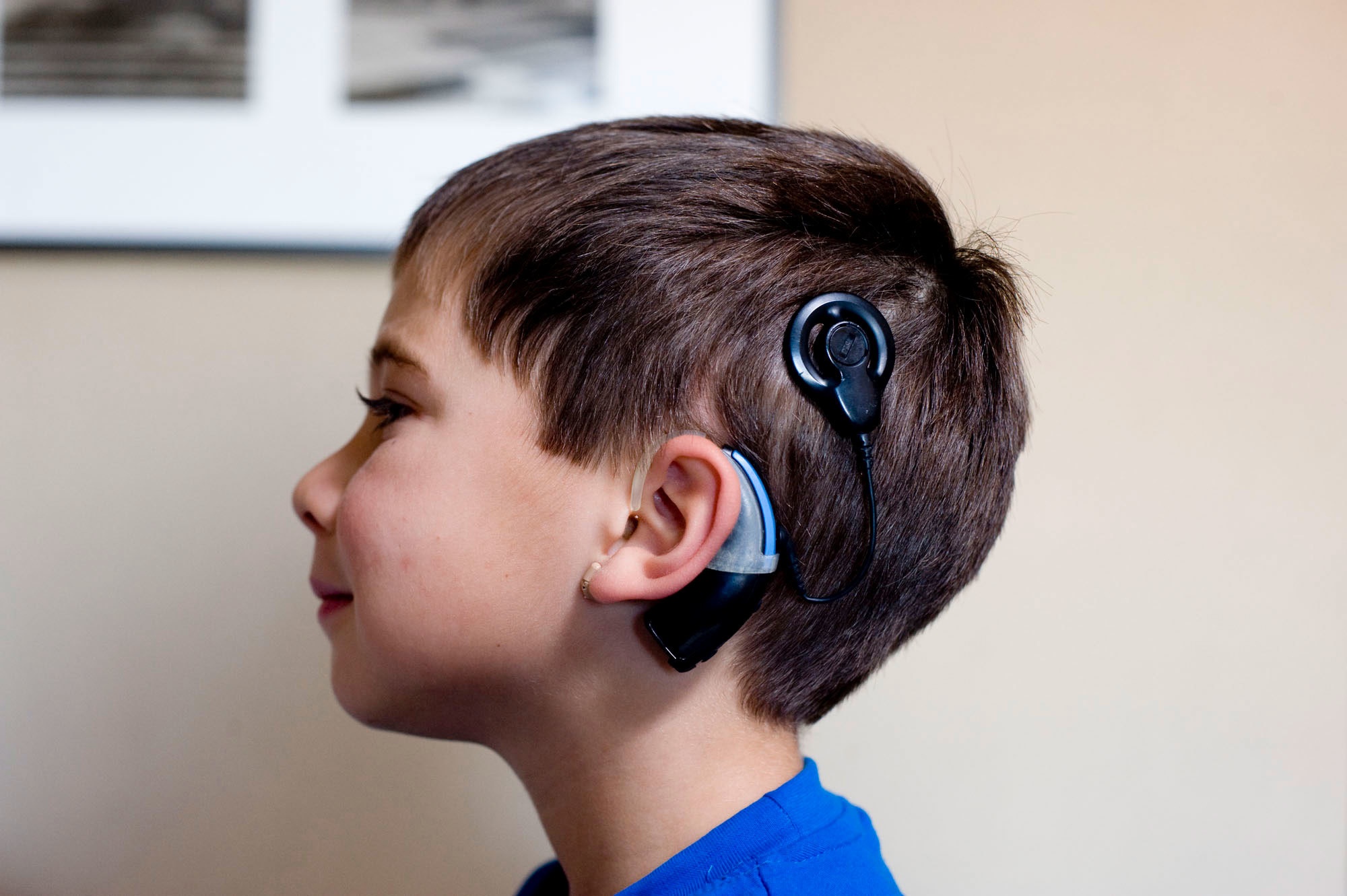 Marc, 5, who hear with the Cochlear implants. © Toronto Star/Getty Images.
Despite its attractions, Cochlear's operational and share price record has been volatile. While many investors focus on negative market noise, we focus on the fundamental attractions of the business. We have spent our time engaging with competitors, industry experts and surgeons – as well as management – to further our understanding of the business. Patience is important too. For the first five years of ownership, the share price was flat before trebling over the last five years.
There are parallels with Taiwan's TSMC which dominates the semiconductor foundry industry, making semiconductors designed by the likes of Apple and Qualcomm. While over the last decade its profits have fallen by over a third, that same period has seen it achieve an outstanding four-fold rise in earnings. Leading growth companies like this are constantly re-investing (TSMC's capital expenditure bill is about $10 billion a year). The financial returns that follow can be inconsistent but can also be very valuable.
© Taiwan Semiconductor Manufacturing Co., Ltd.
Technology and innovation are enabling some financial services companies to thrive and leapfrog traditional businesses. Leading Chinese insurer Ping An has technology in its DNA and has benefited from strong demand from a more affluent population which has been keen to buy health and life insurance cover. Ping An's success has allowed it to establish a profitable business selling technology to third parties. The similarly ambitious SBI of Japan is a leading financial services company, focused on online brokerage, internet banking, online life insurance and venture capital. It is taking advantage of opportunities provided by the powerful deflationary forces of the internet and is developing financial services that maximise benefits to customers. In several areas it is outcompeting the less adaptable incumbents of the financial services industry.
Disruption is rife in certain industries, in particular e commerce and telecoms. Argentinian company MercadoLibre has become the dominant online marketplace platform across Latin America by investing heavily in technology and research and development (R&D) over the past 20 years. Indian conglomerate Reliance Industries has used the cashflows from its energy and petrochemicals divisions to become a market leader in 4G mobile in India from a standing start and is the largest retailer in the country. Its financial strength and willingness to invest is now enabling a disruptive roll-out of its broadband offering, putting it in a great position to become a leading internet and content provider across the nation.
But growth does not come solely from companies that operate at the cutting edge of technology and software; it can come in varied guises. Norilsk Nickel, which operates in the permafrost of northern Siberia, mines some of the richest ore reserves on the planet. Its principal products are palladium, copper and nickel. Here, it is the transformative potential of electric vehicles that excites us. Nickel is a key component of the batteries that power electric vehicles (EVs). At some point in the next few years we expect that there will be a sizeable deficit in the nickel market which will transform Norilsk Nickel's fortunes.
Long-term, steadily compounding growth can also be very valuable. Japanese cosmetics company Shiseido has consistently invested in its business, in marketing and R&D, to establish itself as a leading global brand. It is well placed to continue its record of profitable growth as new customers emerge across its global addressable market.
In India HDFC is the leading company in the housing finance market. Mortgage penetration in the country is low and income levels rising. HDFC is extremely well run, with high asset quality and an excellent record of investing in other financial businesses, ranging from life insurance and banking to asset management. We believe its prospects look strong for many years to come.