Traditionally, age 65 was seen as the start of older age in the UK, most likely because it was the official retirement age for men and when they could draw their state pension. There is no longer an official retirement age, state pension age is rising and increasing numbers of people work past age 65.
That stands to reason when you consider the extent to which our population is ageing. In 2018, there were 11.9 million people aged 65 and over in the UK (18% of people) compared to just 5.3 million (or 10.8%) in 1950. By 2050, there are projected to be 17.7 million people aged 65-plus (24.8% of the population).
The percentage of older people in Great Britain has been increasing since the middle of the 20th century
Percentage of people in Great Britain aged 65 years and over, 75 years and over, and 85 years and over, from 1950 to 2050
Source: Office for National Statistics.
A better alternative to taking a certain chronological age as the start of older age is to set the threshold at a remaining life expectancy, academics Sergei Scherbov and Warren Sanderson suggest.
A man aged 70 years in 2017 had a remaining life expectancy of 15 years and a woman of 17 years – equivalent to a man aged 65 in 1997 and woman aged 65 years in 1981, ONS data shows.
Sarah Coles, personal finance analyst at Hargreaves Lansdown, said "It's not just Meryl Streep and Caitlin Jenner who are looking good at 70 – apparently none of us are old anymore until we've faced a cake loaded with 70 candles."
Age at which remaining life expectancy is 15 for men and 17 for women
Source: Office for National Statistics.
Population ageing has multiple economic, public service and societal impacts. It brings challenges and opportunities.
Longer lives mean people can contribute to society for longer – through extended working lives and providing care for family members, such as grandchildren – but also an increased demand for health and adult social services and greater public spending on state pensions.
"While rising life expectancy is something we should celebrate as a society, it presents a number of significant practical and economic challenges both for individuals and the state," said Tom Selby, a senior analyst at AJ Bell.
"Anyone saving for retirement needs to factor rising life expectancy into their long-term plans. There are really only three options available to people if they want to make their money last throughout a lengthening retirement – save more, retire later or spend less when you stop working. If the last two are unpalatable, saving as much as you can today and harnessing the power of compound growth should be a priority."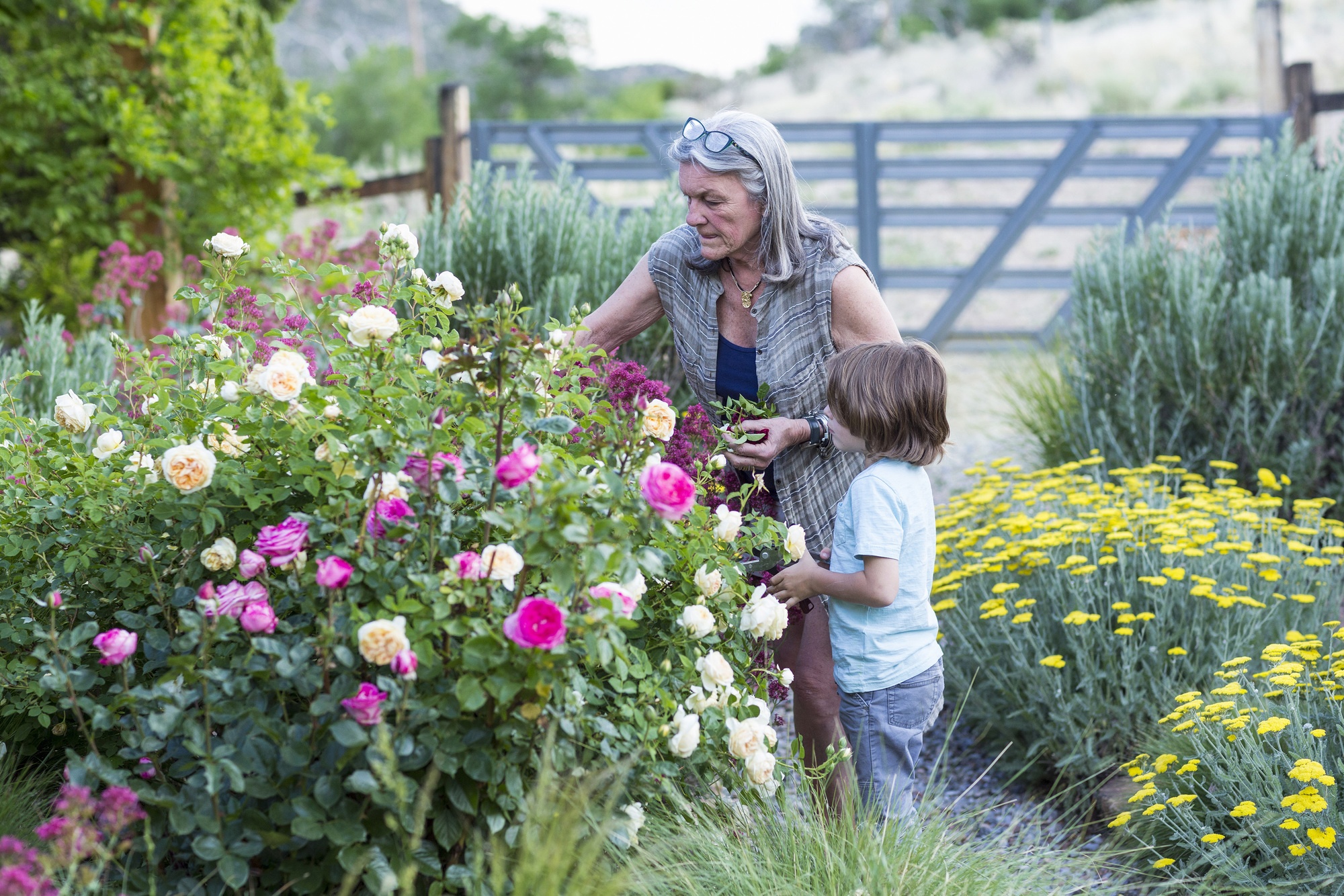 Beyond saving more, what else could you do to plan financially for a longer life? Capital Hill asked the experts:
1. BE OPEN MINDED
Keep an open mind about when you might retire and what your retirement might look like. "You might reach your 70s in as great shape as Meryl Streep or Caitlin Jenner, but there's no way you want to rely on it," said Coles. "If you plan to retire at 70, anything from poor health to caring responsibilities could see you leaving the workplace a decade or longer before.
"Instead, your retirement saving should be working towards giving you the chance to leave the workforce in the way that suits you best, at the time that's right for you."


2. DEPEND ON YOURSELF
The state pension is being rolled back and is due to hit 66 next year, 67 by 2028 and 68 by 2039.
Those affected will need to consider how to plug the £168.60 a week income gap (equivalent to just shy of £8,800 per year), said Selby. Younger generations should prepare for state pension age being pushed back further as the Treasury looks to rein in costs.
"Jobs for life are gone and so are final salary schemes in the main, so self-provision will be the order of the day," added Ben Yearsley, a director of Shore Financial Planning in Plymouth.


3. PHASE INTO RETIREMENT
One in five people expect to work part-time at some point between the age of 50 and their state pension age, and one in ten plan to have a later life career change, according to a Hargreaves Lansdown poll of 2,000 people.
Research by Fidelity International found that 52% of UK adults plan to work at least part-time in retirement. Some 45% expect to work into their 70s and one in ten into their 80s or beyond.
"As baby boomers reach their 60s, their approach to their working lives will transform the world of work and retirement as we know it," said Maike Currie, its director for workplace investing. "Longevity means that part of life is longer, but retirement might be phased and that should remain a choice rather than a necessity.


4. SEE THE BIG PICTURE
For financial adviser Tom Munro, director of Falkirk-based Tom Munro Financial Solutions, retirement planning has become more complicated.
"Those who want to continue working, albeit fewer hours, may have to supplement income in some way," he said. "Alternatively, those who fully retire to concentrate on hobbies, travel and other planned pursuits may require a steady, more structured and long-term tax-efficient income stream.
"Some of us will assist with family needs – helping children with the cost of university, getting onto the property ladder or getting married. In fact, there's so much to plan for, it can become rather complex. A well-structured financial plan to ensure you never run out of money is the basic starting point."


5. PROJECT INTO THE FUTURE
Cash flow modelling can help to this end. This projects into the future by considering investable capital (pensions, ISAs and other investments) and income (the state pension and income from rental properties) and making assumptions about future investment returns and inflation.
"This planning helps me control income and capital withdrawals for clients, and ensures they're not taking more risk than they have to," said Munro.


6. BEWARE 'LIFESTYLING'
Does your pension provider use 'lifestyling'? Once a prudent move to reduce exposure to risk assets in the five to 15 years before retirement, it is far less relevant today.
"Most people now invest throughout their retirement, rather than buy an annuity, so lifestyling could actually cost you a significant amount of income," said Rebecca O'Keeffe, head of investment at interactive investor.
"Lifestyling was based on your chosen retirement date, which may well have been the aspirational 55 to 60 when we were younger. People could be inadvertently moving out of equities into bonds and cash from their mid-40s."


7. CONSIDER INCOME OPTIONS
Consider all options when ascertaining when and from where you should draw income in retirement.
You can take 25% as a tax-free lump sum from your pension or in phases, with one-quarter of each withdrawal being tax-free and three-quarters taxed at your marginal rate of income tax. The downside of the latter approach, and indeed commencing any income withdrawals from your pension, is that your future pension contributions are limited to £4,000 per year – something to think about if you may carry on working.


8. HAVE A STASH OF CASH
Withdrawing money from your investments after a sharp fall in value will crystallise losses. An option for Adrian Lowcock, head of personal investing at Willis Owen, is to have a decent cash pot, ideally two to three years' requirements, from which you could potentially take income. This gives you a steady income stream and avoids the need to sell investments at the wrong time.
"An option could be to let any natural income from your investments feed into this – state pension income and dividends from any pension and ISA investments could naturally top this up," he said.


9. REVIEW YOUR PORTFOLIO
It is important to have a portfolio of investments that generate a reasonable income while still offering the potential for growth.
"You might want to change the balance of investment you had in the accumulation stage so that you have more equity funds with a long-term income focus, which will aim to grow income and capital over time," said Yearsley.
"Overall though, flexibility is what you need to think about – don't tie yourself into a strategy that you can't get out of as your plans may very well change."


10. PLAN FOR CARE
Lowcock points to spending in retirement being generally highest at the start, as we undertake home improvements, buy new cars or fulfil lifelong ambitions to travel, and at the end as health issues arise.
Coles added: "Consider planning for care too – whether that's leaving enough of your pension savings untouched in case you need care later in life or putting money aside specifically for it.
"With the bar continually being raised for state help, you have to ask whether you really want to get to old age without a safety net."