With UK borrowing set to hit its highest level in peacetime history, Chancellor Rishi Sunak's request to the Office for Tax Simplification (OTS) to review capital gains tax (CGT) sounds the starting pistol for a tax grab ahead of the Autumn budget.
An analysis of the numbers gives us some indication why CGT is in the Treasury's crosshairs. While chargeable gains subject to CGT after losses but before the annual exemption were £57.9 billion in 2017/18, total CGT liabilities were £8.8 billion – implying an average tax rate of just 15%.
"Any attempt to attack CGT would inevitably face stiff resistance from Conservative backbenchers," said Tom Selby, a senior analyst at investment platform AJ Bell. "However, with the Treasury needing to raise funds to pay for its Covid-19 response and a huge parliamentary majority, the government may feel CGT cuts are among its least-worst options."
In the UK, CGT is levied on profits made on the disposal of investment assets, from shares and bonds to paintings and antiques, and property other than someone's principle residence.
Introduced by James Callaghan in 1965, CGT initially comprised both a tax on short-term gains, whereby taxable assets bought and sold within 12 months were assessed to income tax, and a tax on assets held for more than a year, charged at 30%. Since 1971, there has been only one comprehensive tax on capital gains.
"Although aspects of the tax have been reviewed and changed over the succeeding decades, I do not recall as far-reaching a review as [this]," said George Bull, a senior tax partner at RSM UK.
So, what moves might the government make?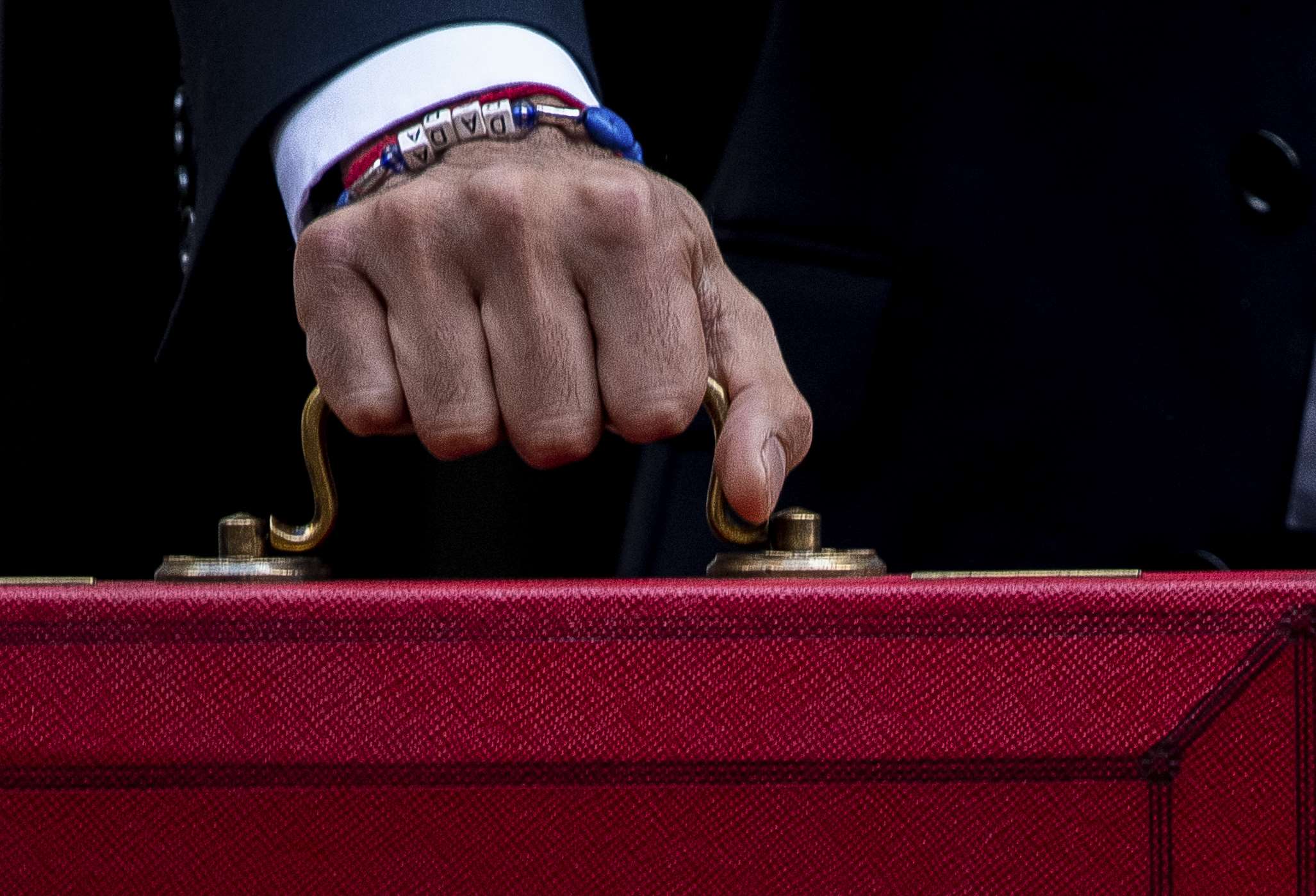 © Bloomberg/Getty images
HIKE RATES, REDUCE THRESHOLD
Given that those who pay CGT are twice as likely to pay higher-rate income tax as taxpayers generally, the Treasury might have its sights set on aligning rates of CGT and income tax, as has been the case in the past. CGT was aligned with income tax in 1988 and remained so for 20 years – the link was broken in 2008 when a flat rate of 18% was introduced.
Since 2010 the rate has ranged from 10% to 28% and since 2016 the current system has prevailed, whereby CGT is levied at 10% for basic-rate taxpayers and 20% for higher and additional-rate taxpayer (or 18% and 28% whereby gains relate to a second home or buy-to-let property).
If Sunak sought to bring CGT in-line with income tax it would double for basic and higher-rate taxpayers to 20% and 40% respectively and jump to 45% for additional-rate taxpayers.
"Such a shift could both simplify the system and raise tax revenue, particularly if the annual exempt amount, currently set at £12,300, is either slashed or abolished altogether," said Selby.
WIDEN NET
The Government has asked the OTS to examine reliefs, so the principal private residence relief (whereby no tax is due when selling your main home) could be on the chopping block. This exemption was worth an estimated £26.7 billion in 2018-19, according to the National Audit Office.
"At a time when the Treasury will surely be looking to recoup additional revenues from tax receipts, it sticks out as an obvious target," said Rachael Griffin, tax and financial planning expert at Quilter.
"The Chancellor needs to find ways to pay for the pandemic, and tens of billions saved from a single tax relief would be seriously welcome. But there are plenty of good reasons why the primary property CGT exemption exists and it is highly improbable it will be removed."
Changes to this would particularly penalise those who have lived in their property a long time, dissuading older generations from downsizing and unlocking housing stock that could be used more efficiently by younger families.
It would also fly in the face of a stamp duty holiday designed to kick-start the housing market – anyone buying property worth up to £500,000 in England and Northern Ireland between 8 July 2020 and 31 March 2021 will have no stamp duty to pay.
Rather than a wholesale abolition of private residence relief, Graham Boar, a partner at accountancy group UHY Hacker Young, expects to see a toughening of rules around selling gardens for development.
LEVY CGT ON DEATH
When someone dies assets are effectively re-set for CGT purposes when they are transferred to beneficiaries, usually a spouse or family member. They are subject to inheritance tax (IHT) instead.
The Treasury might explore changes in this area, especially if coupled with reform of IHT, which has also been under the scrutiny of the OTS. "This has been threatened for some time," said Boar.
ABOLISH ENTREPRENEURS RELIEF
The CGT review incorporates how gains are taxed for both individuals and smaller businesses. Business asset disposal relief, known until recently as entrepreneurs' relief, reduces CGT on sales of all or part of a business to 10%. This is subject to a lifetime limit that was reduced from £10 million to £1 million on 11 March 2020.
The move prompted some commentators to question why it wasn't abolished altogether. "Maybe now is the time," said Svenja Keller, head of wealth planning at Killik & Co.
© TOLGA AKMEN/AFP/Getty Images
INTRODUCE WEALTH TAX
An annual tax on the value of an individual's assets has long been mooted as a revenue raising possibility, targeted at the more affluent. "We heard it after the financial crisis ten years ago and it's back on the agenda, with some differences to the earlier round," said Gary Heynes, head of private client services at RSM.
In the past, it was often referred to as a 'mansion tax', but issues around taxing illiquid assets for those who are often asset rich but cash poor were well aired and understood.
A recent YouGov poll indicated that 61% of the British population would support a wealth tax on assets over £750,000, but crucially excluding people's main home and pension fund.
Crystallise profits
The prospect of higher headline rates of CGT and/or a reduction in the annual allowance could create a rush of people looking to realise gains on assets now to avoid a future tax grab. Everyone can realise gains up to the allowance of £12,300 in 2020/21 without incurring tax.
"People second-guessing government policy might try to sidestep this by realising gains before such a change," said Griffin at Quilter.
Shelter investments
If you hold investments outside ISA or pension wrappers, consider what steps you can take to shelter them from the taxman in future.
"Those with investments outside a tax wrapper who haven't fully utilised their tax allowance might want to get cracking with their 'bed and ISA' transfers, shifting money into a more tax friendly wrapper, although you might incur CGT depending on your circumstances," said Rebecca O'Keeffe, head of investment at interactive investor.
You could also consider 'bed and SIPP' – topping up your pension by selling existing investments to use as contributions. This could also trigger a tax charge if it takes gains above the annual allowance but thereafter assets will be protected from CGT (albeit inaccessible until age 55).
Review family finances
With higher taxes on the horizon, now is a good time to plan your finances as a family. A family of two adults and two children, for example, has a tax-free ISA allowance of £58,000 (£20,000 for adults and £9,000 for children), so consider using everyone's annual ISA allowance as fully as you can.
Pass on wealth
Looming tax rises could also hasten conversations about money and the intergenerational passing down of wealth to younger generations. Financial gifts of any amount are exempt from IHT provided you live for at least seven years thereafter.
"With reduced job prospects, scrapped internships, job offers revoked and arguably now a starting gun fired for other tax changes down the line, many families will already be thinking about passing down wealth sooner rather than later," said O'Keeffe.
"Parents might want to start passing on wealth in a slow but steady manner to test the waters, and it's an important time to start talking about money. Financial education from a young age – whether you are one of lucky few or not – is crucial."
Buy bullion
Legal tender is exempt from CGT in the UK, meaning that coins such as the Sovereign, Britannia, Lunar and Queen's Beasts do not attract the tax. This exemption applies regardless of the profit made on the purchase and sale of bullion coins in any quantity and over any timeframe.
"Precious metal investing can provide investors with an additional layer of protection on their portfolios," said Andrew Dickey, precious metals divisional director at The Royal Mint. "Gold in particular is notorious for acting as a safe haven asset, meaning that it has historically performed well even when stock markets are volatile."