Know exactly where your pension in invested? If so, you are in the minority. Only 34% of people know their pension is invested in the stock market and other assets, according to a poll of 2,000 people for financial services agency Teamspirit.
Among those who lack awareness, 30% have no idea where their pension contributions go, 22% know they are invested but don't know how and 12% believe their pension provider sets them aside and nobody touches them until they access their pension.
Whether you are starting from first base or have a good grounding of knowledge, it pays to regularly plan for your retirement and map your savings goals.
"While studying your pensions every now and then might not seem a thrilling prospect, not taking an interest in them could be one of the biggest financial mistakes you make," said Tilney's managing director Jason Hollands.
"In many cases, these pots of money, which are accumulated either through your workplace or through personal pensions, can amount to the most valuable assets you own after your home.
"And with the state pension only providing a very modest level of baseline income, the value of workplace and personal pensions and their performance is going to be critical in determining whether you have a financially secure retirement or a very frugal one."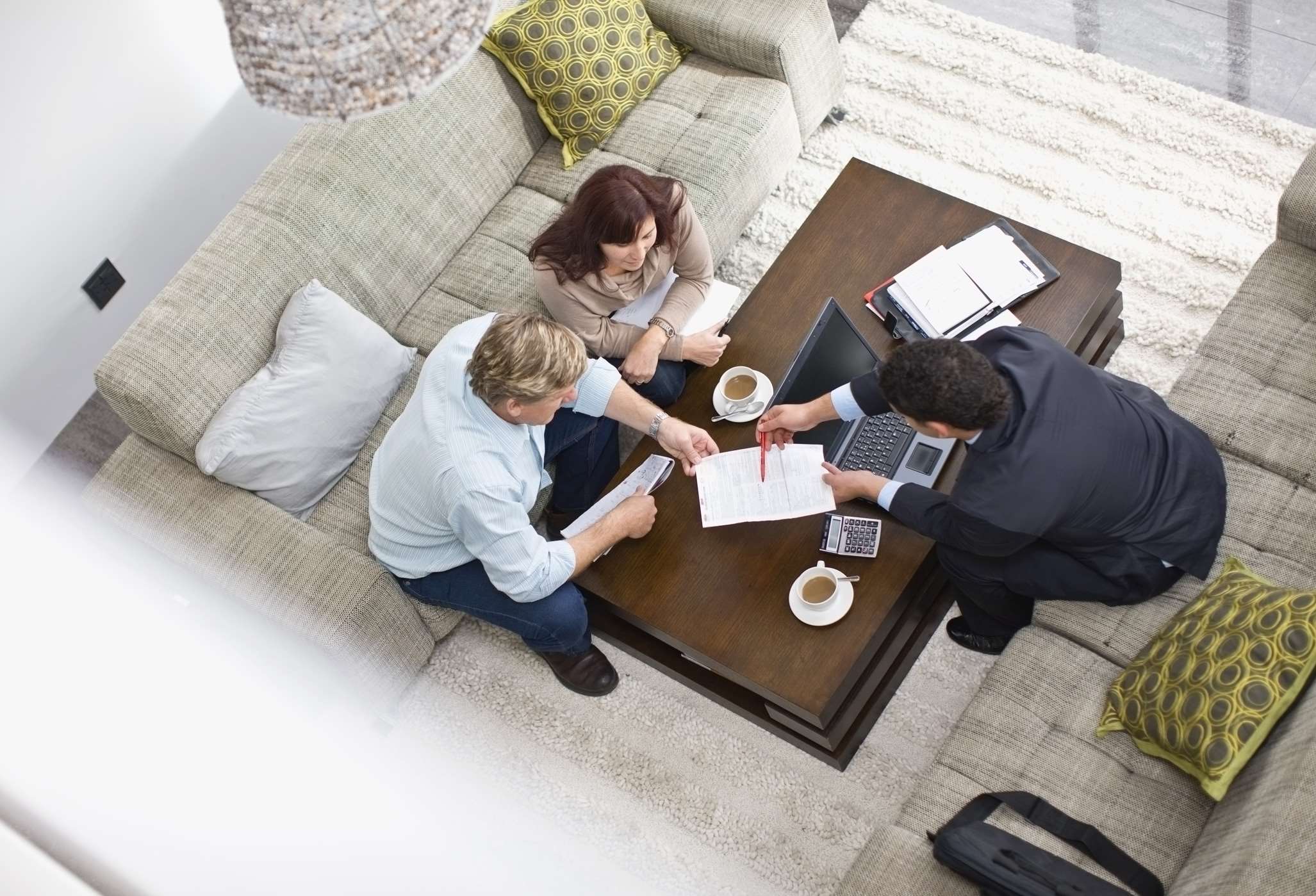 START EARLY
Funding retirement is the biggest money worry for UK employees for the second consecutive year, according to the 'Changing Trends of Financial Wellbeing' report by Close Brothers. More than a third (34%) cite funding retirement as their top financial concern behind redundancy (24%) and debt (23%).
Overall, 87% of UK employees think it is important to save into a pension – a message that encouragingly seems to be resonating with younger generations. More than half (51%) of 'gen Z', those in the 18-24 age group, think it is important to save into a pension, compared to 44% of their millennial counterparts, aged 25 to 34.
Saving for retirement from a young age could ring-fence long-term savings and harness the power of compounding. Small, regular contributions could amount to a much larger sum over a long period of time. Contributions from an employer and the government in the form of tax relief help to increase your pension without impacting your standard of living.
"Planning ahead brings a comfortable retirement closer," said Svenja Keller, head of wealth planning at Killik & Co. "It is important that you start young, especially as Killik & Co's own research found out that 58% of grandparents are currently worried about their retirement income."
MAXIMISE FLEXIBILITY
'Pension freedoms' were introduced in 2015 to give savers greater control over their pension assets from age 55. Pension schemes established before then might not have the same level of flexibility that newer pensions have.
"If you retain an older pension, you may not be able to access it in the way your need or wish and you may have to transfer it to a more modern policy to receive the benefits you are looking for," said Zoe Bailey, a chartered financial planner at Tilney.
The cost of transferring varies between providers. Do the benefits of a more modern and potentially cheaper pension policy outweigh the exit cost?
It might be worth considering consolidating all your pensions into one policy to reduce costs and employ a more cohesive investment strategy. Make sure you are not giving up guaranteed benefits that you would not be able to get back.
"Consolidating your pensions is not something that should be taken lightly," said Bailey. "For some people it will absolutely be the right thing to do, gives huge peace of mind and could enable them to retire earlier; for others, some caution will be needed.
"For most DB [defined benefit also known as final salary] members, a transfer isn't suitable, and while for some it may be suitable to explore, for most it's generally advised to stay in the scheme."
GO FOR GROWTH
Large numbers of older retirees have a guaranteed income for life through a DB pension or annuity. People retiring today are more likely to have defined contribution pensions and more are choosing to forego an annuity and draw an income from their pension investments.
They have a pot of money that needs to last a lifetime that is getting longer. Men age 65 in 2017-19 are expected to live an additional 18.8 years and women another 21.1 years, data from the Office for National Statistics shows.
If your money is going to last, you need to make sure your investments are growing. "You need equities for longer than you think, especially with today's low interest rates," said Ben Yearsley, a director of Shore Financial Planning. "If you retire at 60 you might have 30 years to rely on your pension. This means two things: you still need your pension to grow and you need your income to grow to keep pace with inflation."
He suggests someone in their 60s could still have their entire portfolio in equities. "Your asset allocation depends on whether you want a lot to leave to dependents or are happy to drain your pension, but the more you want to leave the longer you need to be invested in equities."
STAY ON TRACK
Most people accumulate several workplace pensions during their lives. "Around one in five people are estimated to end up literally losing at least one pension," said Hollands. "This is typically a result of forgetting to notify pension providers and former employers when they move address and in so doing, they lose track of both the value of their pension pots and where they are invested. That can mean enduring years of disappointing performance that could have been remedied with a bit of attention."
The Pension Tracing Service is a free service. Another option is the Unclaimed Assets Register. Run by information services firm Experian, it lets you search the records of 85 providers including investment firms and pension companies for a fixed fee of £25.
Once reunited with lost assets, make sure the underlying investments remain appropriate for your circumstances.
The same goes for your entire pension and investment portfolio. Review where you are at once a year and consider increasing how much you are saving depending on whether income and outgoings allow. More than 10% of employees plan to save more into their personal and workplace pensions in light of the coronavirus pandemic, the Close Brothers research shows.
BEWARE SCAMS
Scammers swindled people out of £970,000 between 1 February and 18 March this year, according to Action Fraud, with men in their 50s most likely to fall victim.
"The pandemic provided the perfect climate for scams to blossom and pension fraudsters have been reaping the rewards," said Sarah Coles, personal finance analyst at Hargreaves Lansdown.
The stock market sell-off at the start of the pandemic made people worry about their investments. That made them more vulnerable to fraudsters, who were more likely to find people at home during lockdown when they called offering a better return.
"Once they've got us talking, scammers benefit from the fact we know very little about our pensions," said Coles. "The more we understand about our pensions – how much we have saved and where it is invested – the less likely we are to fall for scams."
Cold calling about pensions is illegal, so assume any unexpected call about your pension is a scam. Be wary of unsolicited emails or texts too. Tell-tale signs that someone is trying to defraud you include the offer of a free pension review, the chance to release money from your pension, claims of impressive or guaranteed returns and high-pressure sales tactics (a limited-time bonus or discount, for example).
TAKE ADVICE
Pensions can be complex, particularly if you have older pensions that benefit from transitional reliefs or guaranteed features, and/or you need to consider annual contribution or lifetime limits.
For these people, advice is imperative. "Always seek regulated, trusted, financial advice if you're making any significant changes to your pension," said James Jones-Tinsley, self-invested pensions technical specialist at professional services firm Barnett Waddingham. "Your pension is one of your greatest and most valuable assets."
Younger savers taking more formative steps on the road to retirement riches can also benefit from advice.
'Cashflow modelling' is a useful tool that financial advisers use when helping clients plan for retirement. "By projecting forward your income, expenditure, assets and liabilities, and building in different scenarios as well as a buffer and future costs such as long-term care costs, you can see what you need to save to achieve your long-term goals and what you can afford to save," said Keller at Killik & Co. "If the two don't marry up, you will need to think about your priorities, and you can then make an informed decision to help you find a balance between enjoyment now and achieving long-term goals in the future."