Born in the early 1990s in Nanjing, Baillie Gifford investment manager Lee Qian grew up in a flat with no central heating and where his parents' bedroom was also the living room. He counts himself lucky. At the time, two thirds of the Chinese population lived in poverty.
Today, China is thriving. It is home to some of the most innovative companies in the world, and the poverty rate has fallen to single digits. Witnessing this phenomenal growth first-hand made a lasting impression.
Qian doesn't believe economic growth is incompatible with the Earth's finite resources. The 18th century English economist Thomas Malthus' dire predictions of famine and conflict from growing populations haven't come true. "The human population has increased significantly, and economic growth has also increased," but Qian emphasises, "the poverty rate has declined."
He sees economic growth as "helping to lift people out of poverty. It provides greater access to healthcare, education and generally increases the freedom people have to live and pursue the life they want." Qian suggests that Malthusians forget humanity's ability to adapt and find new ideas and technologies, "Existing technology becomes the building block of new technology, and with new innovations, we are able to get resources more effectively."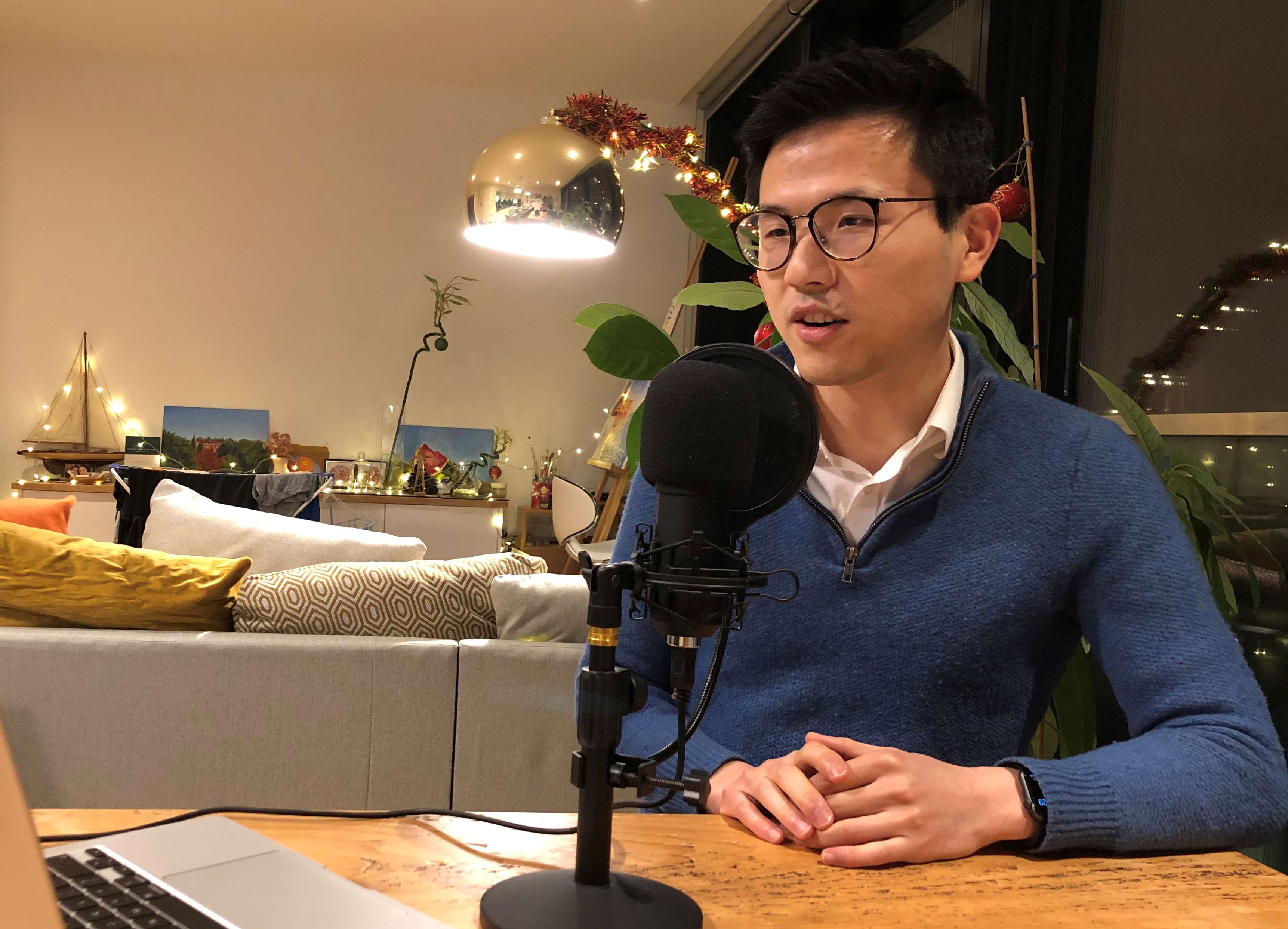 Lee Qian, joint manager of Baillie Gifford's Positive Change Fund.
Take energy consumption. Historically, people feared we couldn't meet the energy demands of a growing population. Today innovation is providing answers in the form of renewable power. Qian says, "with abundant solar and wind energy, which are becoming cheaper and cheaper, all of that is able to provide for more and more people on the planet."
The tendency for humans to over-emphasise the downside was noted by the late Hans Rosling in his 2018 book, Factfulness: Ten Reasons We're Wrong About the World – And Why Things Are Better Than You Think. Rosling surveyed thousands of people around the world, asking them their opinions on the current state of affairs. "Most people said, things are getting worse. Most people said that poverty has increased, when in fact, poverty has fallen significantly over the past few decades," says Qian.  "Our brain is wired to make us think the world is less good than it actually is."
Qian's open-mindedness is applied to his role as joint manager of the Positive Change Fund and the Keystone Positive Change Investment Trust, a new mandate for Baillie Gifford (subject to shareholder approval). It involves looking for innovative firms creating a more sustainable and inclusive world. The trust can invest in private companies, which Qian relishes. "We know that from the work of our colleagues on the Private Companies team, and some of our own research within Positive Change, that there is a significant number of private businesses having a positive impact on society and building and growing profitable businesses from that." He also sees it magnifying the impact of their investments, "by investing in private companies, we are providing capital directly to companies, which they can use to recruit people to invest in innovation and grow their business. So, we believe, the impact of our investment will be bigger as well."
Qian maintains that innovation, fuelled by innovative companies, will help us find answers to even the most pressing and complex global challenges. He cites two companies – Moderna and Beyond Meat – responding to issues raised by the current pandemic, where innovation is both providing exciting opportunities for sustainable investors and raising hopes for a more sustainable, inclusive world.
Moderna is pioneering a promising new way to treat disease. He says, "The best example of that [innovation] is the company's coronavirus vaccine." The vaccine is the first stage of the business, but there is more planned, including cancer vaccines, which could open new ways to treat cancers. The pandemic has also raised concerns surrounding the sustainability of our food supply. Beyond Meat is one of the companies addressing this. Qian explains how it is, "putting together plant-based ingredients and make them taste just like meat, with a similar aroma and texture, to help people consume less meat. And that's great for sustainability."
For Lee Qian, growth and sustainability shouldn't be in conflict. Our brains are hardwired to underestimate the positive impact of new ideas. But with no shortage of innovative companies around, he believes a more sustainable inclusive world is closer than we think.
Words by Gillian Christie
You can hear more of Lee's thoughts on sustainable investing and finding innovative companies in the Baillie Gifford podcast Short Briefings on Long Term Thinking.
You can listen to the podcast at www.bailliegifford.com/podcasts