Tom Slater: Could you take us back to the start, where the idea came from and your personal motivation for starting Northvolt?
Peter Carlsson: At the end of 2015, I'd stepped away from Tesla after almost five years of building up operations for the launch of the Model S and Model X.
I joined some boards and was happy for a while. But soon I realised that I wasn't finished managing operations, and it's more fun to do things on your own than to sit and give advice to somebody who might or might not listen to you. So, at the beginning of 2016, I looked at Europe with my Tesla binoculars. The Paris Agreement, which pledged to keep global temperature increases well below 2C, had just been signed. I'd been talking to colleagues about how Europe would meet its targets. We realised the European transport sector would have to go through a pretty significant transformation and began to think about the role that batteries would play in this.
The more we discussed this with automotive and energy utility companies, politicians and other stakeholders, the more we realised our business model was firm and that this was too important not to try. We launched Northvolt in early 2017.
We chose Västerås for our research and development site because of its skilled labour market and proximity to Stockholm. And Skellefteå for the battery factory, because of the availability of land and because we could access raw materials and renewable energy at an affordable price. So, that was the start and today we have over 1,000 employees in the company. It has been a crazy journey.
Boats, jet skis, snowmobiles – all of these will be electrified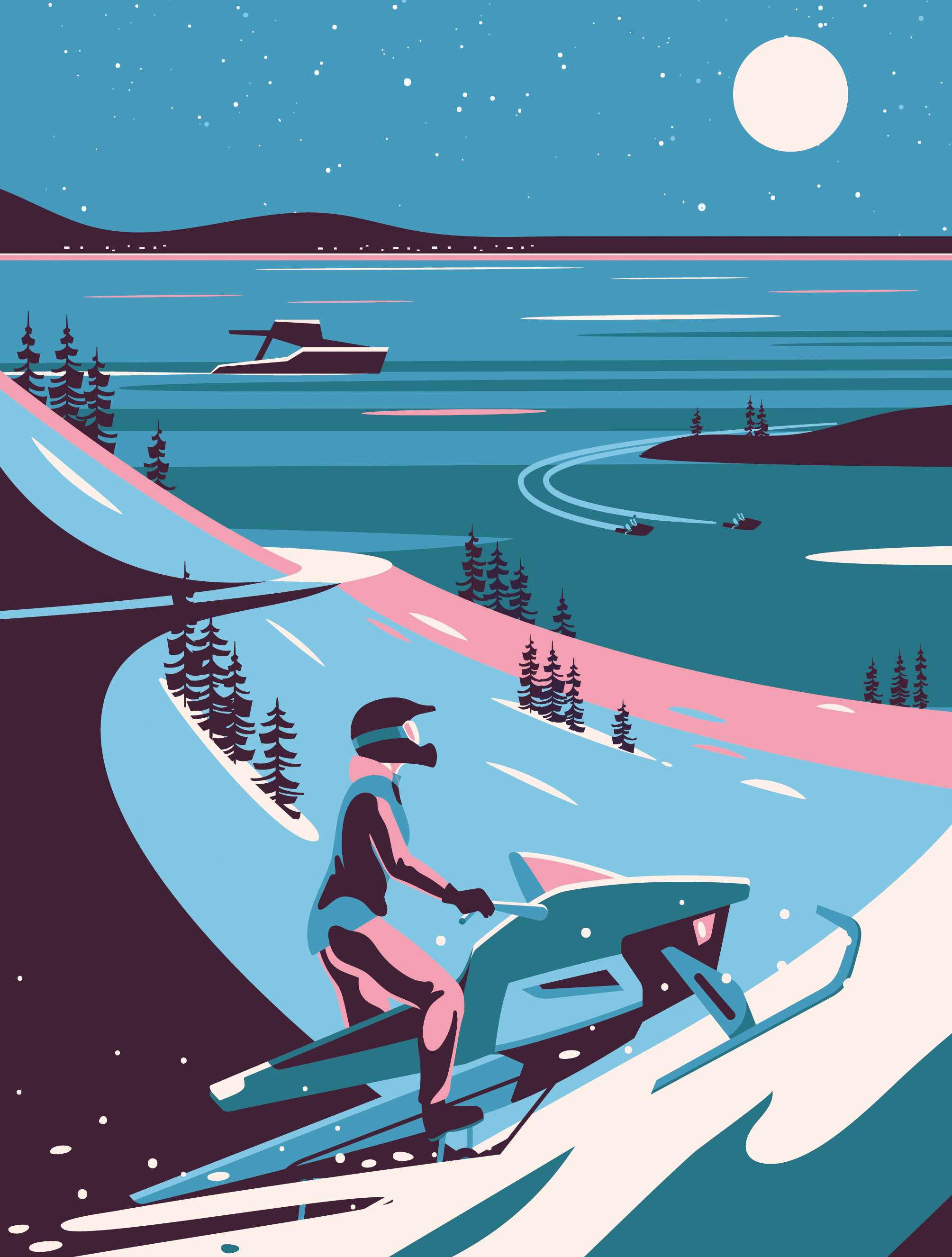 TS: How have you found starting a business in Europe after your experience in the San Francisco Bay Area?
PC: One thing I liked, and miss a little, is the free thinking, especially the thinking about solving the world's biggest problems. In Sweden, we have a concept known as jantelagen, which means not thinking you are better than anyone else, otherwise someone will come along and put you back in your place. In the Bay, there's a real freedom to allow yourself to think and dream big. When we set up Northvolt, we didn't want to limit any opportunities, so we allowed ourselves to think big, and to recruit globally rather than just locally. We now have about 70 different nationalities, which can create challenges when we're trying to establish a culture, but I think it's worth spending time on to realise the full potential of our organisation.
TS: What have you learned over the years about keeping a competitive edge?
PC: One thing I learned in Silicon Valley is to be both passionate and a little bit paranoid. You need to always be looking out for what is happening. To be complacent is dangerous.
Our industry is growing so fast, it inevitably attracts a lot of competition. In Asia, we are competing with top notch players, the likes of LG, Samsung and Panasonic. In China, we're up against rapidly growing companies such as CATL and BYD Auto. These guys are ambitious, they work really hard and we definitely need to be on our toes.
What's interesting though is that most of the ideas about the next generation of batteries are coming from US and European universities. Europe has a chance to create unique and sustainable businesses and a diverse environment to drive innovation which keeps us at the forefront of technology.
TS: You have brought an element of sustainability into your manufacturing process. What is the rationale behind this?
PC: We decided early on to produce the active materials we need for making batteries, a very energy-consuming process, in our own factories. If we use renewable energy, and we make the batteries correctly, the carbon footprint in our factories will be close to zero. There are still some raw materials and components which we source from suppliers, so our overall carbon footprint is not zero. It's very important for us to do it right. Some battery manufacturers in China and Eastern Europe use a carbon-based grid where you're basically creating about three and a half to four tons of CO2 and that's just for part of the process.
TS: You're not just making batteries for passenger vehicles. How important do you think other applications will be?
PC: We think that vehicles will make up the largest part of the battery market, possibly 60 to 70 per cent, maybe more. But there are so many more aspects. The more electric cars we put on the streets, the more electricity we will need to charge our cars, the more we will see the limits to the power grid. We will need to build a lot of energy storage where you bring in energy during low consumption hours and store it [potentially in batteries] to supply the grid during peak demand.
We're very active in the mining industry, where contractors want to replace diesel engines with electric ones to reduce operating costs and improve ventilation to create a better working environment. Boats, jet skis, snowmobiles – all of these will be electrified.
In my view, it will become less acceptable to consume oil for the hell of it. I believe we're just at the beginning of a new era.