One way to view sustainability considerations, therefore, is to see it as a proactive risk management tool that works on an individual stock level. Companies that are run sustainably, in a broad sense of the word as applied here, are less prone to 'going wrong', all else being equal. But this would be massively understating the significance of sustainability – for many companies in our portfolio, the relationship with sustainability runs far deeper than just reducing risk.
From our point of view, researching smaller companies, studying a company's philosophy and policies on sustainability is often particularly revealing. The relative lack of resources means that many simply don't have specialist teams to implement comprehensive ESG 'best practises' or shout about these policies through glossy publications – and nor do we necessarily want to encourage our investee companies to do so. What a company chooses to do tells us a lot about who they really are and what really matters. The importance of this is exacerbated because information for smaller companies is often less readily available – a challenge that we face across all aspects of small cap investing – and understanding the underlying viewpoint of the company's management is therefore crucial.
What's in it for business?
Consider the following quote, courtesy of Brunello Cucinelli – the eponymous founder of the Italian luxury company best known for cashmere knitwear:
I believe in a humanistic enterprise: business should comply in the noblest manner with all the rules of ethics that man has devised over the centuries. I dream about a form of humanistic modern capitalism with strong ancient roots, where profit is made without harm or offence to anyone, and part of it is set aside for any initiative that can really improve the condition of human life: services, schools, places of worship and cultural heritage. In my organization the focal point is the common good, which is the guiding force in pursuing prudent and courageous actions. In my business, people are at the very center of every production process, because I am convinced that human dignity is restored solely through the rediscovery of the conscience. Work elevates human dignity and the emotional ties that derive from it.
Brunello Cucinelli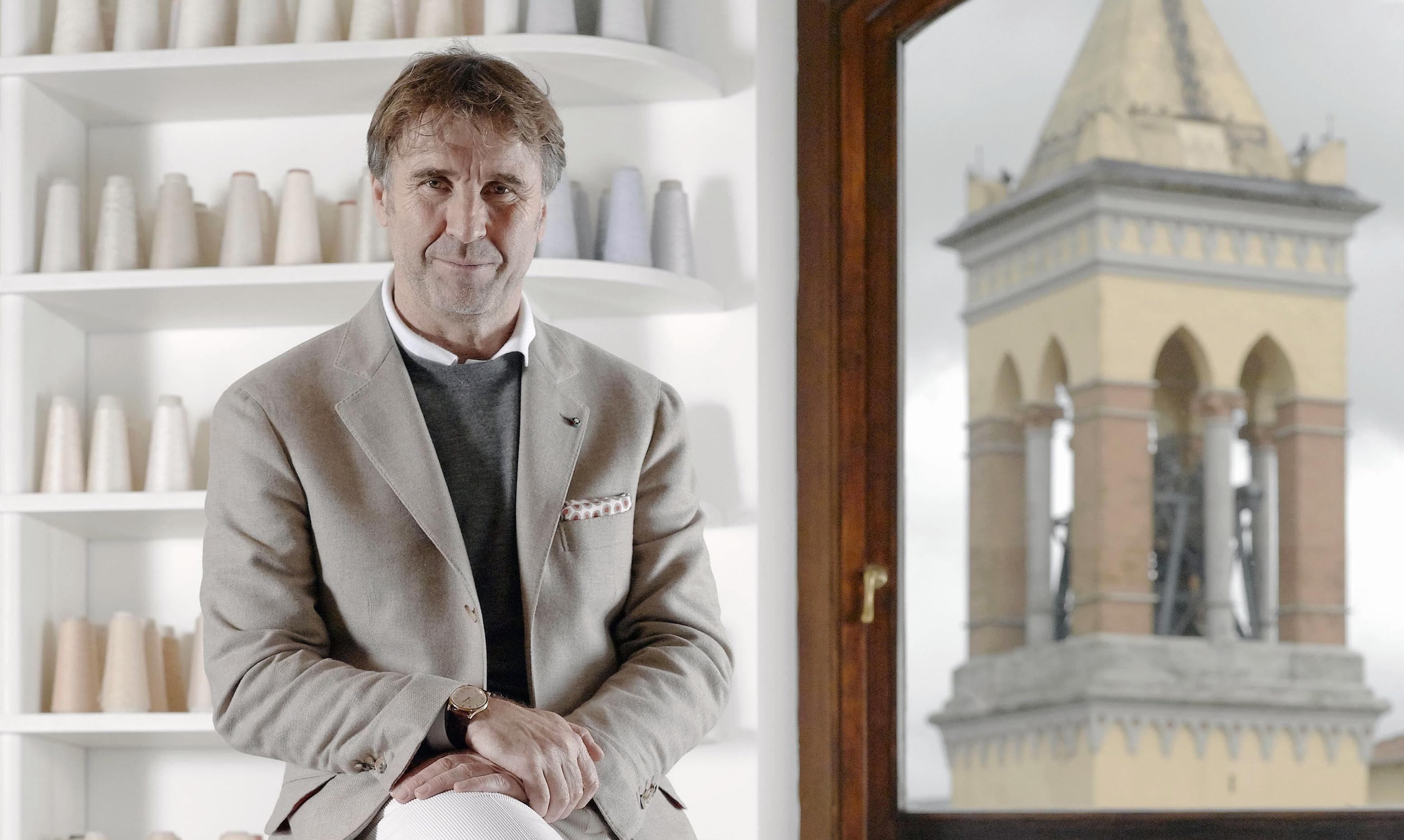 © Sandro Michahelles/Sintes/Sipa/REX/Shutterstock
Our research suggests that his company practises what Cucinelli preaches. Employees are treated well – there is a very strong emphasis on work-life balance (e.g. a no-email policy after 5.30pm!) and staff enjoy salaries significantly above the industry average, among other perks. Solomeo, a hilltop medieval hamlet in rural Umbria where Brunello Cucinelli is now headquartered, has largely been renovated from Cucinelli's philanthropy over the past 30 years. Sure, these policies help boost staff morale, which in turn benefits the company. But this is also the essence of the brand upon which the business is built upon. Customers aren't just paying for the cashmere, but also the ethos of the company. 
For other companies, sustainability provides direct business opportunities. Katitas, a Japanese housebuilder, has a business model that involves buying derelict homes, and selling them after refurbishment. It may not seem like a revolutionary idea, but it is unusual in a market dominated by new builds, where houses are typically knocked down after two or three decades. Katitas's opportunity is therefore sizeable. It directly addresses Japan's chronic housing shortage by providing affordable, good quality homes, often helping to revitalise local communities in decline in the process.
The last example that I would like to highlight is FDM, a British company that provides IT and business consultants to a range of client companies. On the face of it, it is an IT staffing company. However, FDM not only recruits its consultants (known as 'Mounties') from a much wider variety of backgrounds than is the norm for the industry, but it also puts them through its own two-year IT training programme. This includes those with non-technical university degrees, ex-military personnel and those returning to work. FDM's contribution and support towards social mobility as well as women in tech (a zero gender pay gap and circa 50% female in senior management) are particularly noteworthy. Is this altruistic? Not completely – FDM's positioning plainly makes business sense. Qualified IT professionals are in short supply, the company's established 'Mounties model' taps into relatively under-explored talent pools and it helps guarantee a supply of consultants. It ultimately allows the company to scale into a vast, exciting market opportunity.
Integrating Sustainability into Investment Practice
Having articulated why sustainability is an important investment factor, just as assessing a company's market opportunity and competitive edge are, it follows to ask how we incorporate sustainability considerations into the International Smaller Companies' investment process. 
Despite assigning each company a score against sustainability, as we do for all six factors on our Radar framework, this does not reflect a quantitative measurement of an individual sustainability marker, or such like. Instead, our aim is to assess sustainability in an integrated and largely qualitative manner based on the unique circumstances and traits of the companies that we are researching, drawing upon specialist help from our own Governance & Sustainability team as required (who will also provide a degree of independent portfolio challenge on a periodic basis). While our methodology may not appear particularly systematic, nor should it be. Each company has its own set of sustainability-related opportunities and challenges. That is why we are sceptical of companies (and rating agencies) that approach ESG with a tick-box mentality. 
Another tangible output of our explicit acknowledgement of sustainability as a key investment factor is that it helps us as shareholders to engage with companies. As much as we like to think that our companies are well run and are thoughtful on sustainability matters, many are far from perfect and have significant challenges of their own, whether it is a company specific issue or one that impacts the whole industry. For example, while we admire Brunello Cucinelli's humanist philosophy, our research on cashmere sourcing also highlighted that the social and ecological impact of cashmere production; and the supply chain, much of it based in Mongolia, may well be vulnerable to sudden environmental changes. As a result, we are engaging directly with the company to understand more about the company's policies, and as shareholders with a long-term horizon, encourage the company to further improve their approach.