French economist Jean-Baptiste Say first coined of the word 'entrepreneur' circa 1800, and it's this definition that sets the stage for where growth opportunities come from through innovation: "The entrepreneur shifts economic resources out of an area of lower and into an area of higher productivity and greater yield".
Drucker goes on to say: "Innovation… is an economic or social rather than a technical term. It can be defined … as changing the yield of resources. Or, as a modern economist would tend to do, it can be defined in demand terms rather than in supply terms, that is, as changing the value and satisfaction obtained from resources by the consumer."
What Drucker is describing cuts straight to the positive feedback loop I'm referring to.
Consumers are becoming increasingly hyper-personalised. 'Divine discontentment' breeds new types of demand.
Suppliers are leveraging innovative technologies and business models to meet more of that demand in ever-more granular ways.
As supply meets demand more effectively, greater returns are unlocked. For those businesses that get it right, this loop will fuel growth opportunities for a long time to come.
And here is the point relative to growth investing. The growth opportunities of today don't necessarily have anything to do with economic growth, consumers spending more, or expanding total addressable markets (TAM). Rather, there is ample opportunity for businesses to simply meet the ever-changing demands in a more refined, more granular, more dynamic fashion. If the existing TAM is sufficiently large, companies who do this well can grow simply as a disruptive share stealer for decades.
The growth opportunities of today don't necessarily have anything to do with economic growth, consumers spending more, or expanding total addressable markets.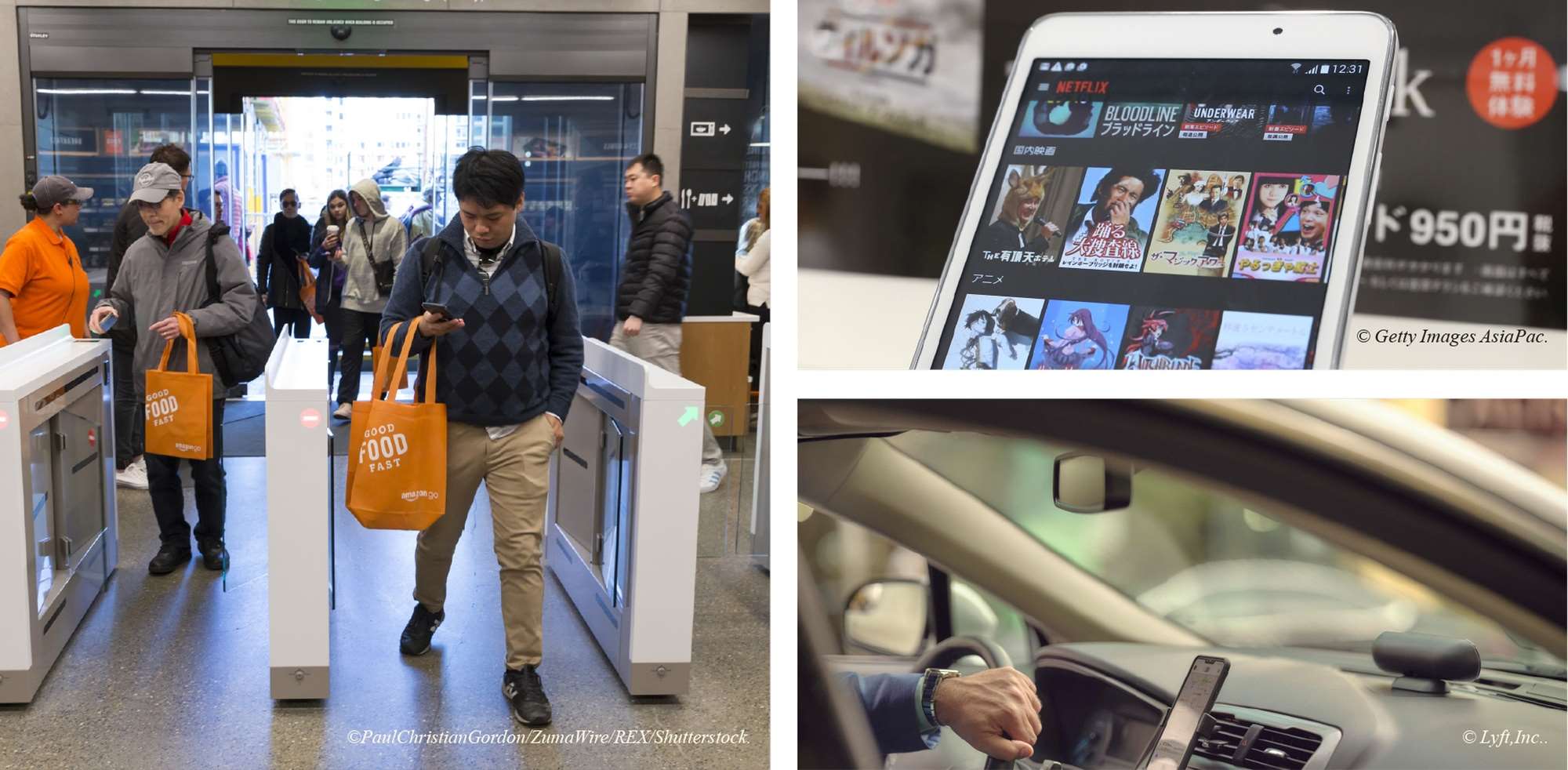 EXAMPLES
Perhaps offering some examples would help bring this idea to life. What are situations where suppliers have found a way to meet demand more effectively? What incongruities have been – or are being – addressed? And, most importantly, where are there still dislocations between true, underlying demand and what is being supplied?
Let's start with some examples, erring on the obvious side just to clarify the point:


| | |
| --- | --- |
| Amazon | Retail demand seemed adequately addressed for decades, whether by Main Street or by big box retailers. But physically going to the store represented a necessary evil that society either happily tolerated or was oblivious to. If someone had injected consumers with truth serum in 1970, they might have realised what they really wanted was endless inventory, lower prices, a transaction they could complete from anywhere, immediate delivery, easy returns, etc. |
| Netflix | Similarly, the cable TV bundle was a construct that suited suppliers extremely well for decades. And, prior to awakening to what was possible (personalised, on-demand, portable, less expensive entertainment), viewers willingly stomached the one-to-many broadcast model. Nothing else existed, so we were oblivious to what was possible. But hyper-personalisation is eradicating this necessary evil, and the more personalised viewing options we have, the more intolerable we'll find the old model. |
| Lyft | Need to get from point A to point B? Car ownership, taxis, and public transportation did the trick for a long time. Not until innovators like Uber and Lyft showed us what else was possible did we start to think that getting from point A to point B could be done in far more efficient ways. Innovation opened our eyes to our previously dormant demands. |
Of course, the impact is much wider than that, with fashion, food delivery, travel and news among the other industries undergoing transformation in order to satisfy real demand.
But is this different than, say, 1949 when Benjamin Graham wrote The Intelligent Investor, the definitive book on value investing? I believe so. Indeed, consumers had demands then too. And there were suppliers. And there was innovation. However, I posit that the innovation taking place was largely supply-led, which put suppliers in charge of both the pace of change and what was, in turn, expected by consumers. Car models changed, and consumers followed. Laundry detergents evolved with 'new and improved' versions every so often. And so on.
What is different today is that consumers are setting the pace. And importantly, suppliers are equipped with tools to meet our demands quickly and with agility. These include the falling cost of technology, cloud computing, software – open-source or otherwise. And – again – by meeting our needs through innovation, suppliers are only training us to see what more might be possible.
FUTURE OPPORTUNITIES – THE CREEP OF HYPER-PERSONALISATION
What I've described thus far helps explain the success of some of the great growth stories of the past decade, like Amazon, Netflix, Google, etc. Each has identified an incongruity and has addressed it extremely effectively. By addressing it, they are training consumers to want more.
But there is more. This march of hyper-personalisation also includes the notion that consumer demands don't live in a vacuum. Consumers are increasingly demanding the same wonderful experience that Amazon, Google and Netflix bring them at home in other parts of their lives. Or soon will.
Remember the consumerisation of IT phenomenon circa 2006–2007? This popular catchphrase captured the idea that consumers were increasingly demanding that their IT experience at work incorporated what they came to enjoy outside the workplace. Practically speaking, the primary result of consumerisation of IT for the better part of a decade involved the iPhone and the demands that we placed on our IT departments to let us use iPhones instead of company-issued Blackberries.
What I'm getting at here involves a similar dynamic, but it goes well beyond phones. As hyper-personalisation creeps from the consumer space into other parts of our lives, we will become increasingly intolerant of other 'incongruities'. The divinely discontent consumer will become the divinely discontent employee or the divinely discontent patient or the divinely discontent student… and so on. Industries that have long been considered inert will present the next wave of opportunities. Because of their resistance to change, these industries have failed to keep up with consumer tastes.
So, when looking for interesting new growth businesses, casting our eyes on the parts of our lives that have been slow to change might be a good idea. The inertia that was yesterday's liability may very well soon become an opportunity.
For the best part of three decades, enterprise software has been dominated by a handful of vendors. However, the user experience was not a priority. That is changing, and an increasing number of 'best of breed' companies are emerging as providers of employee-facing enterprise software. Among them are firms such as Salesforce.com, Workday, ServiceNow, Okta and Zoom.
A similar trend is emerging in financial services, where fintech firms including Square, Acorns and Betterment are offering services that are simple and easy to use and are not available from incumbent financial institutions.
Few systems are as inert as healthcare. As more of humanity's dormant questions are awakened, surely few are more profound than those involving our own health and longevity. Here, Abiomed, Align Tech and Dexcom are among those addressing areas where previous care seemed downright medieval.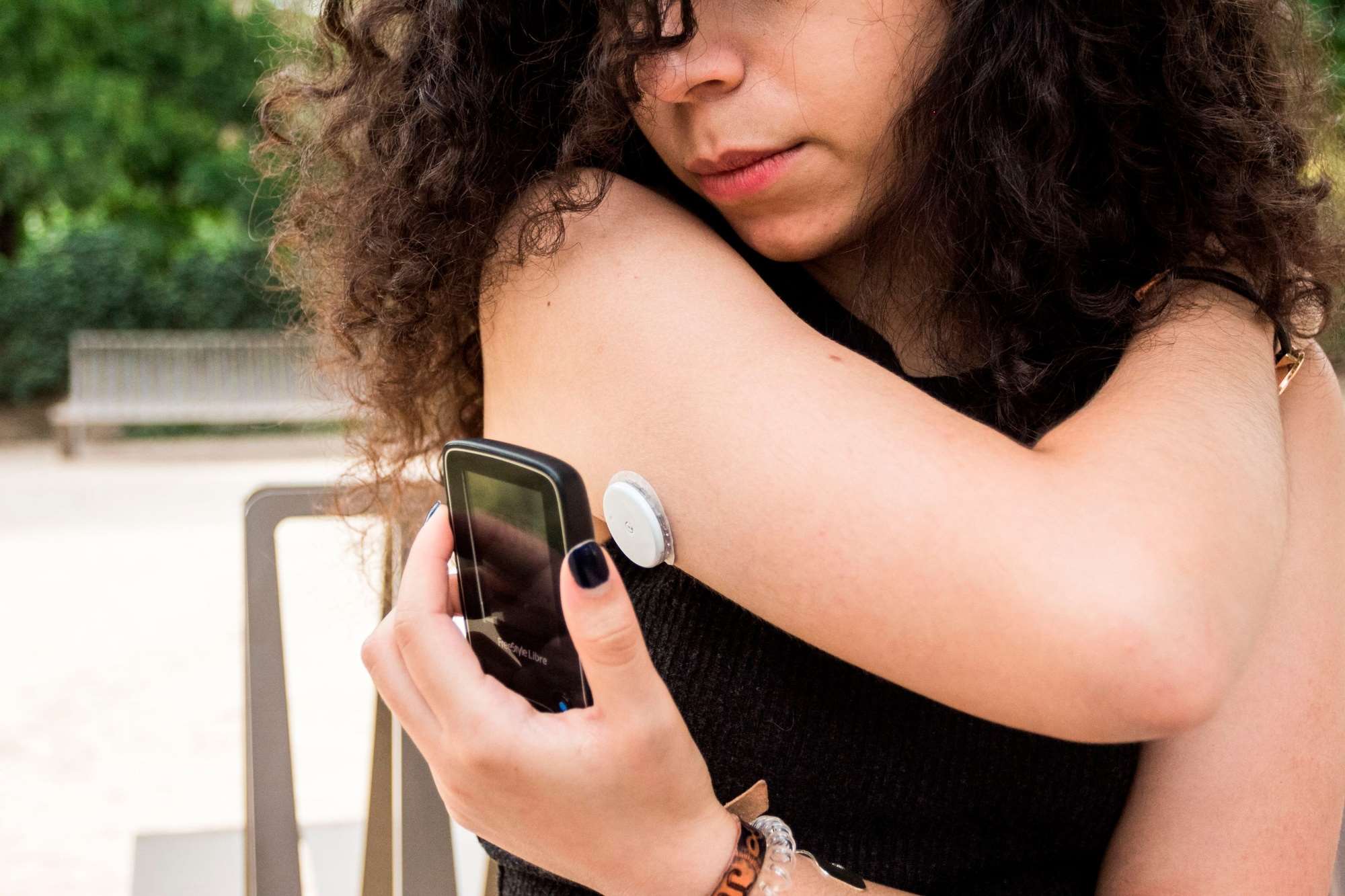 Glucose sensor and Freestyle Libre scanner which can just be flashed at the sensor on the back of arm to instantly measure blood sugar levels.
© Universal Images Group/Getty Images.