Why is it important to be long term and upside focused? If we think in decades not years, we can often see a different picture. A large part of China's indices are made up of old economy companies in capital-heavy industries dominated by state-owned-enterprises such as financials, energy and transport. As growth investors, we're more focused on the innovative and disruptive trends of the future, not those of the past. Academic evidence suggests that much of the market doesn't matter: it is the small number of big winners that truly drive investor returns. Our approach to navigating change, ignoring indices and focusing on the long term has proved successful and stands us in good stead for the future. This is as true of China as anywhere else. 
There are over 5,000 listed Chinese companies. At Baillie Gifford, we invest in approximately 100 on our clients' behalf.
With more than three times the number of mobile phone users than the US, with an engaged younger, tech-savvy generation using super-apps like WeChat and Meituan, it is no surprise that China is leading the world in ecommerce penetration, online payments and food delivery. The next disruptive steps look to the 'cloud', be it office automation, Enterprise Resource Planning (ERP) systems, on-demand doctor appointments, education or gaming. Barriers to adoption for many internet businesses have come down and competitive moats for some of the key digital companies, all of which benefit from network effects, look to be widening. 
We are also finding innovative and exciting growth companies in other sectors, benefiting from the rise in consumer wealth, a shift in the economy towards the service sector, and a medium-term focus of government on areas like industrial upgrading, environmental sustainability and healthcare reform. 
Many industries are not only becoming automated, they are completely re-architecting the way they do business. In places where we see significant scope for disruption, including the likes of transportation, streaming, insurance and retail, there are exciting companies whose growth when looked at in the rear-view mirror, may be insignificant relative to the opportunities they have ahead of them. In this environment, the best can continue to get much better.
Yet despite the excitement and opportunities, old economy sectors such as financials, industrials, real estate and materials still account for a significant part of the index. In this environment of disruption, the traditional focus of portfolio managers to start with the largest index constituents and work down the index is clearly misguided. We want to give ourselves the best chance of owning the outliers.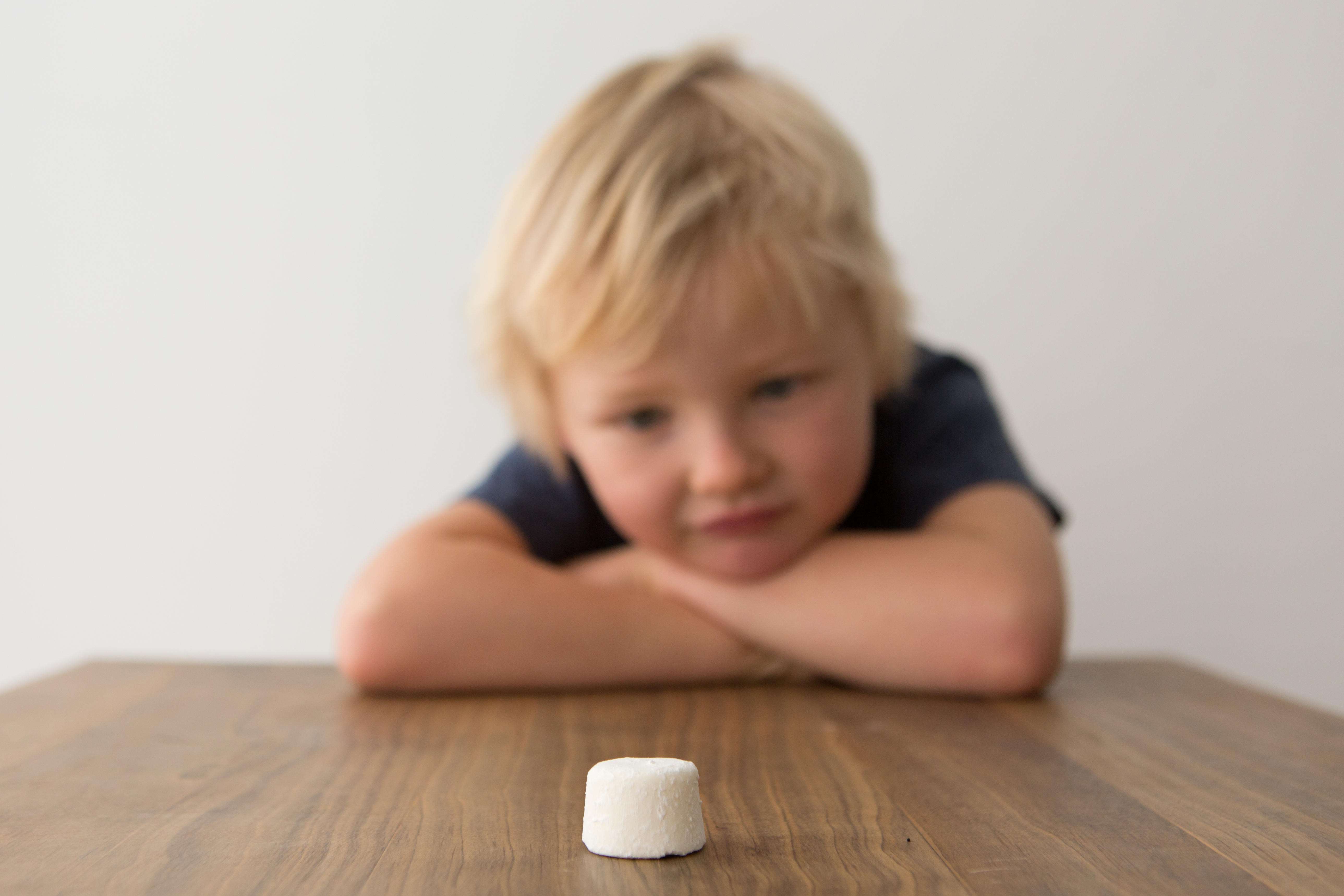 Credit: Josie Garner / Alamy Stock Photo.
Resisting the Marshmallow
In 1970, Walter Mischel developed the 'Marshmallow Experiment' for children to demonstrate how patience and the postponement of self-gratification are powerful predictors of success in life. We see parallels in the irrational mindset of many market professionals eager for instant gratification. At Baillie Gifford, resisting eating the marshmallow is one cornerstone of our investment success. We do this by running winners and not taking profits in shares that have gone up, when others simply can't resist doing so. Having succumbed to a quick feast, they then miss out on the continuing growth. One of our holdings issued shares at its IPO in 2004 giving it a market cap of HK$6.2 billion. We first bought shares in the company in 2006 after it had doubled. Tempted to sell at HK$100 billion or HK$200 billion? In annual client meetings since, one of the most frequently asked questions has been, 'Surely, you're going to take profits in the holding now?'. The answer is, "No, as it is still growing strongly with exciting future prospects". In July 2020, the holding's market cap was over HK$4.5 trillion. This is an extreme example, but it does highlight that for returns to grow to be outliers, it is as a result of the length of holding period and the ability to resist taking profits while opportunities still exist.
Electronic screen displaying turnover, market indices and index futures at Hong Kong Stock Exchange, March 2020 in Hong Kong, China. © China News Service/Getty images.