AI Superpowers: Kai-Fu Lee revisits his prophetic book
Key Points
The renowned investor Kai-Fu Lee published a highly influential book about artificial intelligence in 2018
He continues to believe China's wealth of digital data will help it narrow the AI gap with the US despite regulatory intervention
And he suggests the impact of Washington's semiconductor trade restrictions may not be as damaging as some assume
Photography by Boris Zharkov
Please remember that the value of an investment can fall and you may not get back the amount invested. This article originally featured in Baillie Gifford's Spring 2023 issue of Trust magazine.
It's been five years since Kai-Fu Lee published AI Superpowers: China, Silicon Valley, and the New World Order. It quickly became a must-read among technologists, policymakers and investors alike.
The book suggested that AI's 2017 victory over the Chinese world champion of Go – the ancient east Asian board game – had been a wake-up call. Perceiving an existential threat, the Chinese government declared that the country would become artificial intelligence's global leader by 2030. Moreover, Lee suggested it had a good chance of achieving the goal.
"In the age of AI, where data is the new oil, China is the new Saudi Arabia," he wrote. His point was that having so much data to train on conferred a major advantage. China's scrappy entrepreneurial culture and high tolerance for risk, he added, would turbocharge its progress.
My old friend and mentor Kai-Fu was uniquely placed to write the book. Born in Taiwan but raised in the US, he studied machine learning and pattern recognition long before those subjects became fashionable. He went on to work at Apple and Microsoft before a four-year stint as the president of Google's China division.
In 2009, he set up Sinovation Ventures, a venture capital company focused on investing in Chinese startups. I worked alongside him there, first in Beijing and later in San Francisco, for about a decade.
We last met in 2019 when he encouraged me to join Baillie Gifford. Scottish Mortgage had invested in two of Sinovation's funds a few years before. We've spoken since via Zoom, but it feels great to catch up in Silicon Valley's Palo Alto.
The new oil
It's probably his 10,000th interview, but it's my first in the questioner's chair, and I'm curious to know whether he maintains his earlier beliefs.
"I certainly stand by the point that data is the new oil. It is the fuel for any company to get ahead," Lee tells me.
"At the time I wrote the book, two major factorsdrove the data explosion: the number of people in China rapidly coming online and the fact they were using mobile apps more hours per day than Americans. Those factors remain the same. But China's internet giants being able to do whatever they want – those days are over."
There are two reasons for this. Chinese regulators have intervened to prevent operators of the country's 'super apps' from being able to take over or kill smaller rivals. And the government has introduced the Personal Information Privacy Law, which rivals European and US consumer protection rules in its reach. Even so, Lee adds, China still has advantages in some sectors. "It's easier to gather more data for healthcare," he gives as one example.
The other big change in recent years has been the rise in geopolitical tensions between the US and China. Washington has restricted Chinese companies' ability to produce and obtain the most advanced computer chips. That includes a US export ban on certain high-end graphics processing units (GPUs). Lee's book highlighted how critical these processors were to handling the complex maths involved in AI-related tasks.
Chip restrictions
Today, he acknowledges that US intervention has been a setback. But as an investor in 12 Chinese semiconductor companies, he suggests the challenge isn't insurmountable.
"If a company wants a high-end chip, the chances are it can take a number of mid-end chips or a large number of low-end chips instead and achieve roughly the same outcome," he explains. "One caveat is if you are doing high-end computing and need the results instantaneously – weather forecasting, for example. But most high-end tasks aren't time sensitive, so you can use lower-end chips."
AI in action
Artificial intelligence refers to machines performing tasks that are more commonly associated with human-like capabilities. In many cases it involves computers teaching themselves how to solve a problem rather than following a preset list of instructions. The uses of AI are growing by the year, but these are some of the most popular applications:
Image recognition
Pattern spotting
Natural language processing
Speech synthesis
Fraud prevention
Personalisation
Autonomous vehicles
Spam filters
Facial recognition
Recommendation engines
Robotics
Non-player characters in video games
Text-to-image modelling
Planning and forecasting
Surveillance
Emotion analytics
Image enhancement
Coding suggestions
Drug design
Chinese companies have also learned the price of dependency on US-controlled technologies. For instance, Huawei couldn't get its smartphone processors manufactured by the Taiwanese firm TSMC after the US government introduced export controls in May 2020. Washington was able to do this because TSMC uses American software, equipment and intellectual property in its foundries.
Lee suggests that as Chinese firms seek to create their own cloud computing, automobile and other technologies, they will want to avoid the risk of such disruption.
"China buys about $400bn of chips a year. So there's a strong interest in and desire to buy domestic," he says.
That leads Lee to propose that "the deep tech area is the most investable" in China today.
The term refers to fields that require advanced scientific and engineering knowledge. Sinovation Ventures doesn't invest in companies involved in China's military or national security efforts. But it does have stakes in companies involved in robotics, clean energy, biotechnology and next-generation batteries.
"The Chinese government will support and subsidise [deep tech]," Lee says, noting that the Shanghai Stock Exchange's STAR Market and Beijing Stock Exchange were created "specifically for deep tech companies" to fundraise.
Automating work
One of AI Superpowers' starker predictions concerned employment. Lee predicted that AI would be technically capable of automating up to half of US jobs by 2040, but a lower proportion in China.
The reason, he wrote, was that it was easier to develop software to take over service industry tasks than to build intelligent robots suited to non-routine manual labour.
If anything, Lee has become more bullish after recent breakthroughs in artificial intelligence generated content. AI systems can now write articles and draw images far more quickly than any human and, in some cases, just as creatively.
"A lot of content will be created just by using language," Lee predicts. "So if, as a marketing manager, I want a picture of a Chinese couple using my skincare products, it will be drawn without the need to take a photograph or buy stock imagery."
But across the globe, he expects job cuts to come. And he commends one US tech giant for thinking through the implications.
"Amazon is clearly creating robotics that will displace its own workers, in terms of the [goods] pickers in its ecommerce warehouses and the cashiers in its Whole Foods stores. So it's created a subsidy programme for any employee at any level to undertake up to four years of training. That helps a picker or a cashier move on to become a nurse, repairman or something like that," Lee says.
"I realise it's hard for most companies already under pressure to do this extra step. But I think if more companies think about their responsibility, [they'll accept] it's not only to the employees who stay with them."
As our brief reunion nears its close, we return to the theme of transpacific tensions. Here, again, Lee hopes better judgement prevails.
"This is not the worst time for US-China relations. The pre-Nixon visit years were worse," he remarks. "What it took was for the leaders of both sides to figure that a constructive relationship was important and to accept that there are differences but also significant commonalities. Whether it's climate or healthcare, you only have one Earth, right?"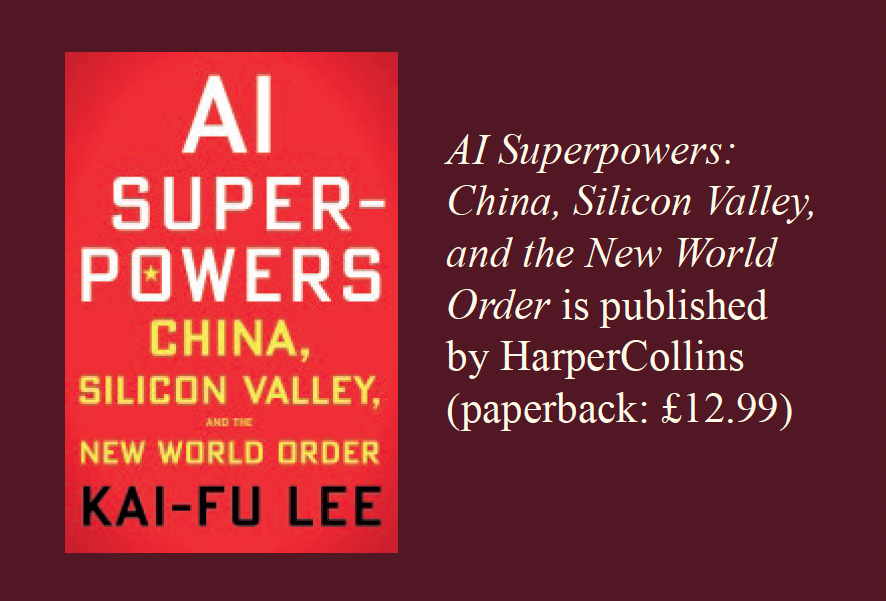 Important information
The views expressed in this article should not be considered as advice or a recommendation to buy, sell or hold a particular investment. The article contains information and opinion on investments that does not constitute independent investment research, and is therefore not subject to the protections afforded to independent research.
Some of the views expressed are not necessarily those of Baillie Gifford. Investment markets and conditions can change rapidly, therefore the views expressed should not be taken as statements of fact nor should reliance be placed on them when making investment decisions.
Baillie Gifford & Co Limited is wholly owned by Baillie Gifford & Co. Both companies are authorised and regulated by the Financial Conduct Authority and are based at: Calton Square, 1 Greenside Row, Edinburgh EH1 3AN.
The investment trusts managed by Baillie Gifford & Co Limited are listed on the London Stock Exchange and are not authorised or regulated by the Financial Conduct Authority.
A Key Information Document is available by visiting bailliegifford.com